Some tablescapers have jumped into spring mode already. But I live in Nova Scotia, and it will be a month or more before it feels anything close to spring here. I thought a woodland tablescape would be a good way to say farewell to winter. Not too wintery, but definitely " outdoorsy".
I never get tired of nature, and the natural look. I am always amazed when I look at items from nature. I truly marvel at how God created them.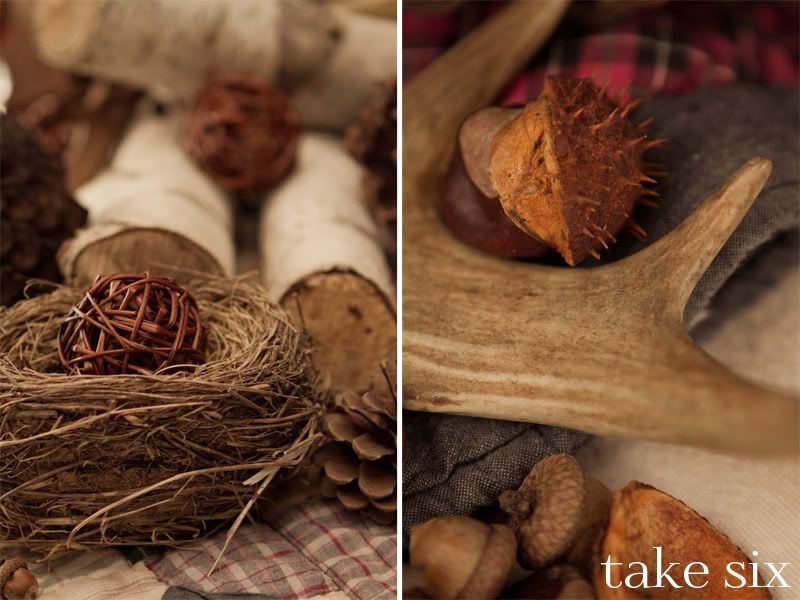 This beautiful nest is our link from Winter to Spring!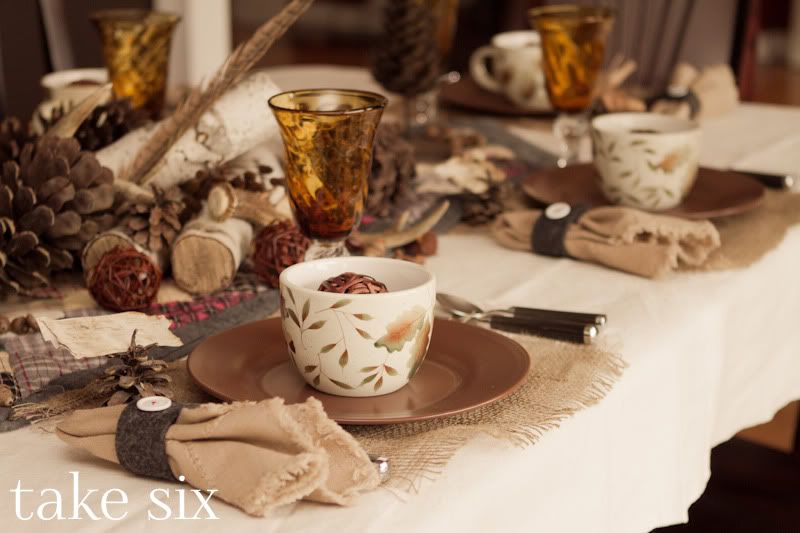 I bought this quilted table runner many (at least 15) years ago. I always use it somewhere in my home during the wintertime. It looks so warm and cozy.
Birch bark place cards keep with the natural theme. My son collected these pieces for me from our winter wood pile.
These felt napkin rings look so warm and cozy. Just like the quilted table runner. I bought them for .33ea in an after Christmas clearance at our local grocery store. I just love a great deal!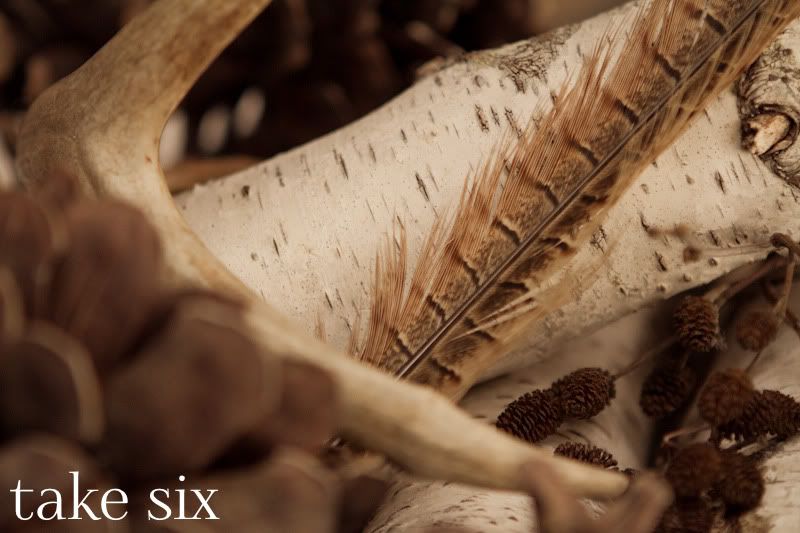 Nicole captured such beauty in this pheasant feather against the birch logs.
We have a male pheasant that lives in and around our back yard. He has three females that he diligently tries to keep control of...poor guy!! ;0)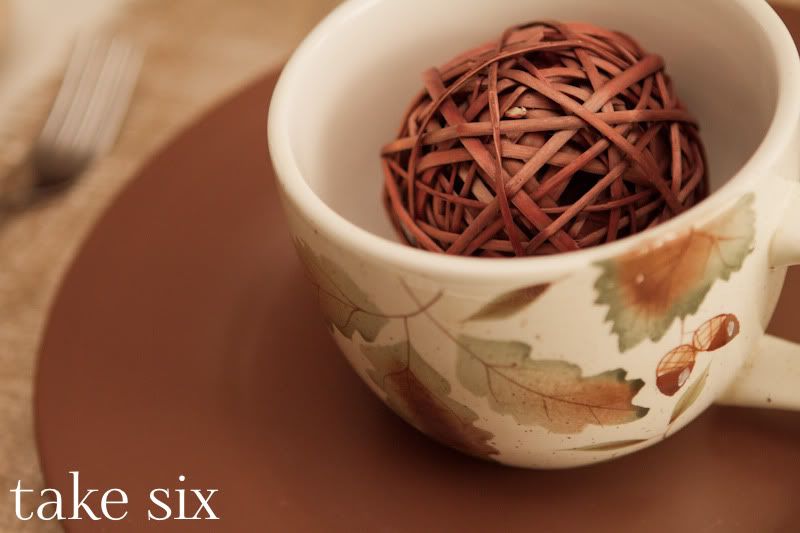 These soup mugs are perfect for holding one of my favorite home made soup recipes. A great meal on a day when the winds of March are blowing. During the month of February, Paula shared with us, here at Take Six, a new soup recipe each Friday. If you missed them, you can find them HERE, HERE, HERE, and HERE! ;0)
My son found the antler sheds in our back yard. As you can tell, I just piled everything in the middle of the table. A centerpiece doesn't have to always be flowers and candles. Use whatever you would like, to be a focal point for your meal.
I picked up these gorgeous metal pine cone candle holders at a clearance sale last summer. They were either 50 or 70 percent off! I loved them the minute I saw them and could not leave them there.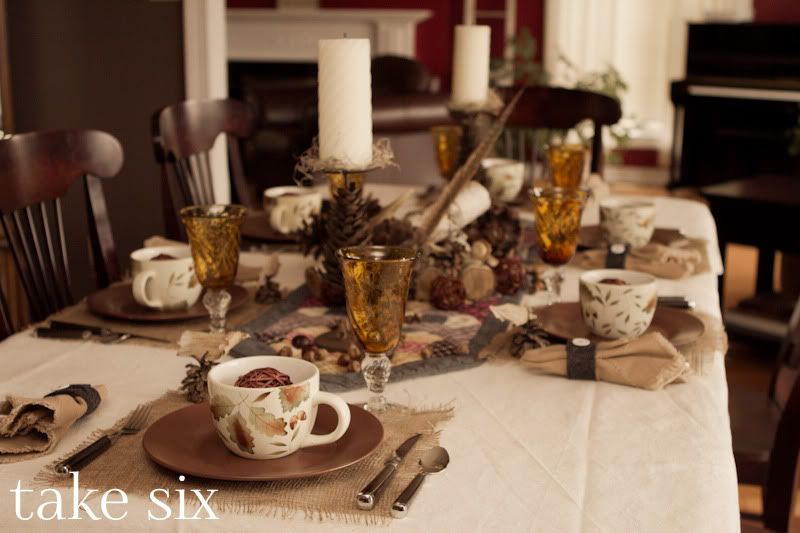 "The first day of spring is one thing, and the first spring day is another. The difference between them is sometimes as great as a month."
- Henry Van Dyke
All photos courtesy of Nicole Payzant Photography.
Joining: