I shared with you all last year, that the scary side of Halloween doesn't interest me at all. I like cute, fun, and pretty! So hop on my broom behind me and lets go for a ride around my Halloween tablescape!
I found the black plates this summer at a discount store...very cheap! I always seem to find a great deal on dishes at Mardens in Maine.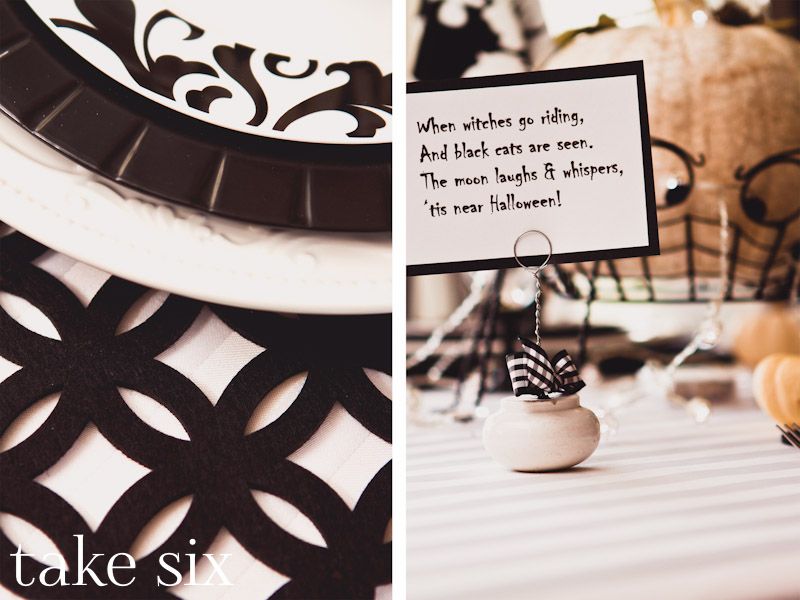 My place card holders are made from old door knobs. See how I did it HERE.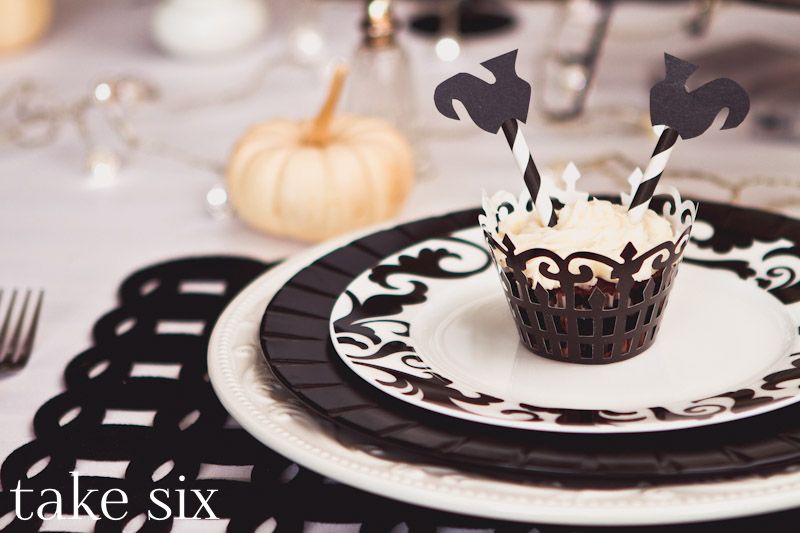 This poor little witch was driving her broom a bit too fast! But hey, if you are going to crash, that's a pretty "sweet" place to do it! ;)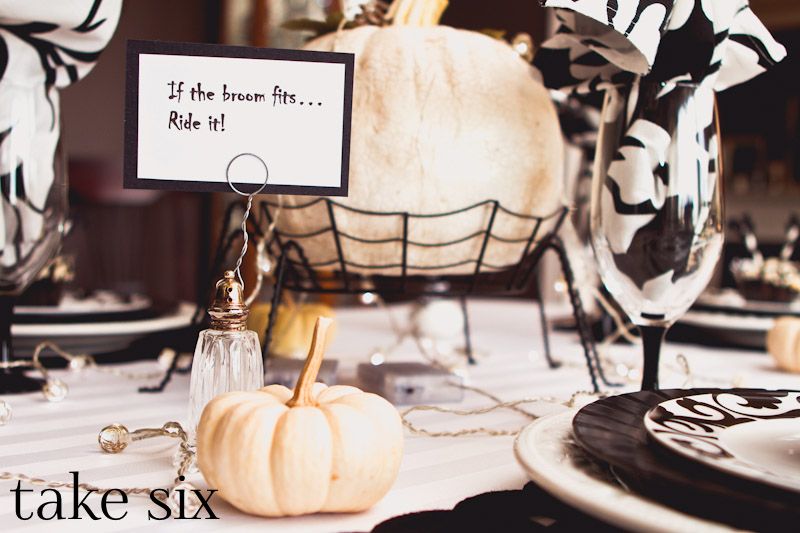 Don't you love my new spider pumpkin holder? Gwyneth and I met for lunch at Masstown Market in September and they had three different sizes of these cuties. There was a small one that would have fit the little white jack be little pumpkin in front as well!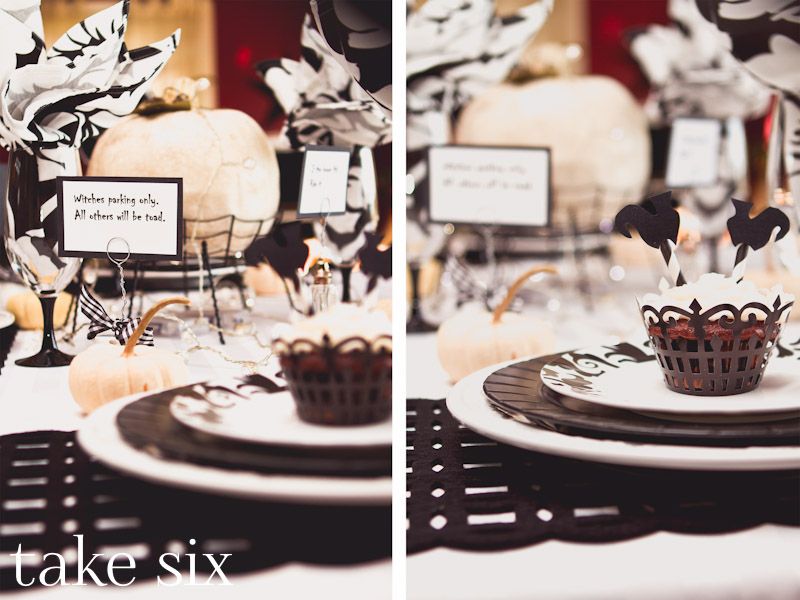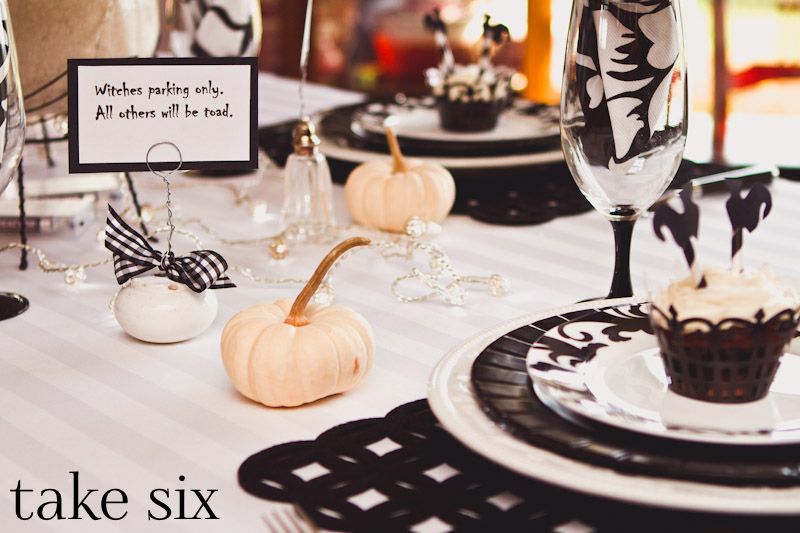 The cute little battery operated mini lights are turned on here, but it's hard to tell. They were so pretty later that night!
Wishing everyone a fun, safe Halloween!
Photos courtesy of Nicole Payzant Photography.
Continue Reading....