My fall decor is in three areas this year. The dining room, living room mantle, and the front entry. You already saw the dining room in my Lia Sophia post. Today I'm sharing the front entry and the living room mantle.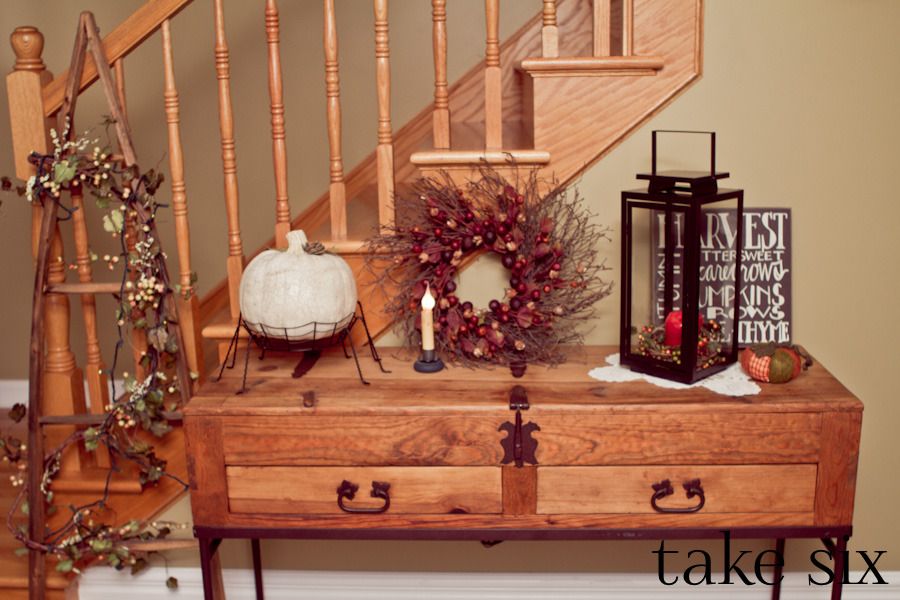 My favorite time to decorate is fall. Yes... even more than Christmas. I find my enjoyment of Christmas decorating to be tarnished a bit by all the other "things" that need to be accomplished at that time of year. I switch out the table in our front entry a few times a year. Depending on the season and the look I'm trying to achieve. In September the pine sofa table came back. It's warm color blends so well with fall.
I burn candles much more in the fall and winter than through spring and summer. Are you the same? I enjoy their coziness more during those seasons.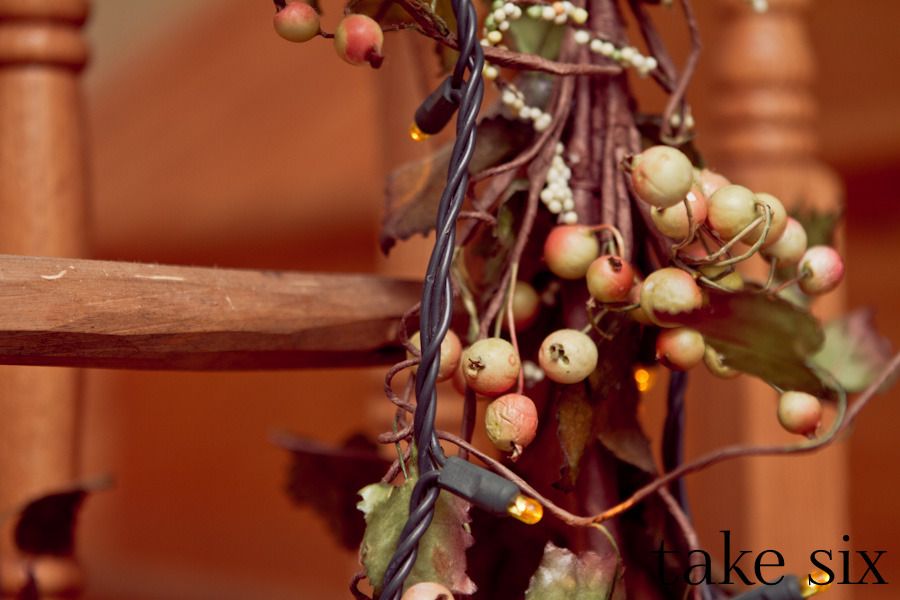 A simple strand of LED seed lights and a faux berry garland have warmed our fall entry for many years. LED lights are so very cost effective. At a couple cents a day, I plug them in the month of September and unplug them when I decorate for Christmas. They serve as a great night light too!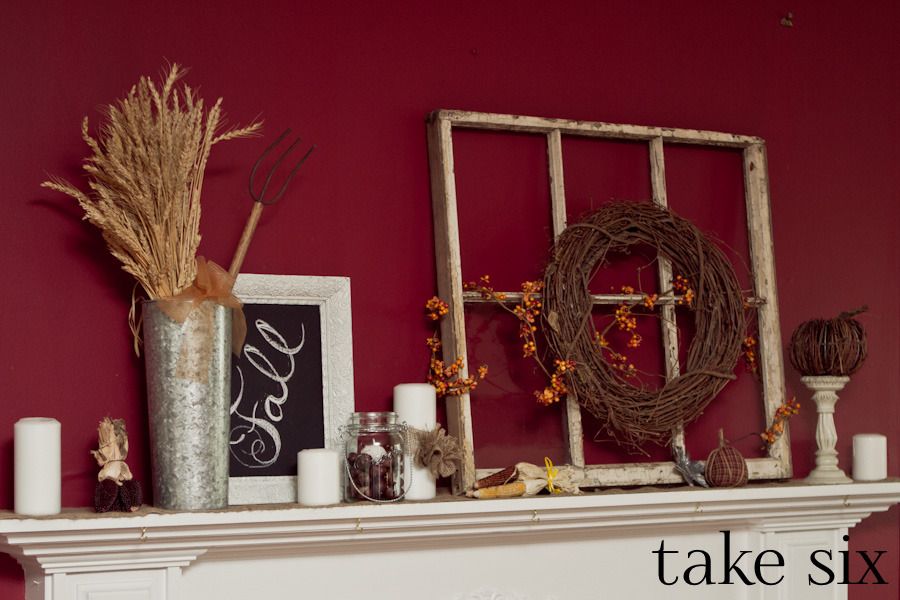 This rustic mantle is fresh and new for me this year. I picked up the window frame at an antique barn this spring. It welcomed everyone in our front entry all summer long. (On a different table of course!) ;)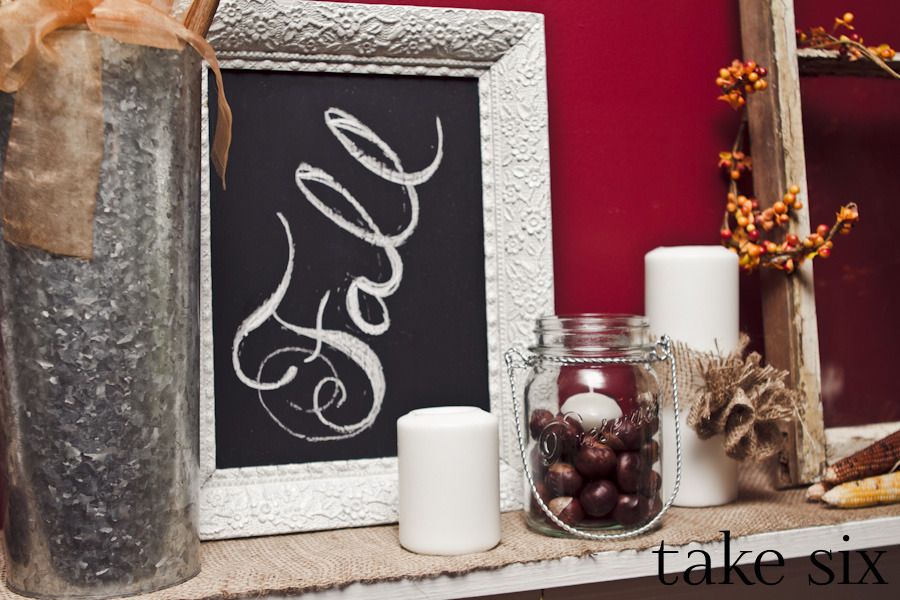 There is nothing elaborate at all about my mantle. Just a collection of simple coziness.
The cute little burlap napkin ring that I've used around my candle is so very easy to make. Read my tutorial and you can whip up some in minutes.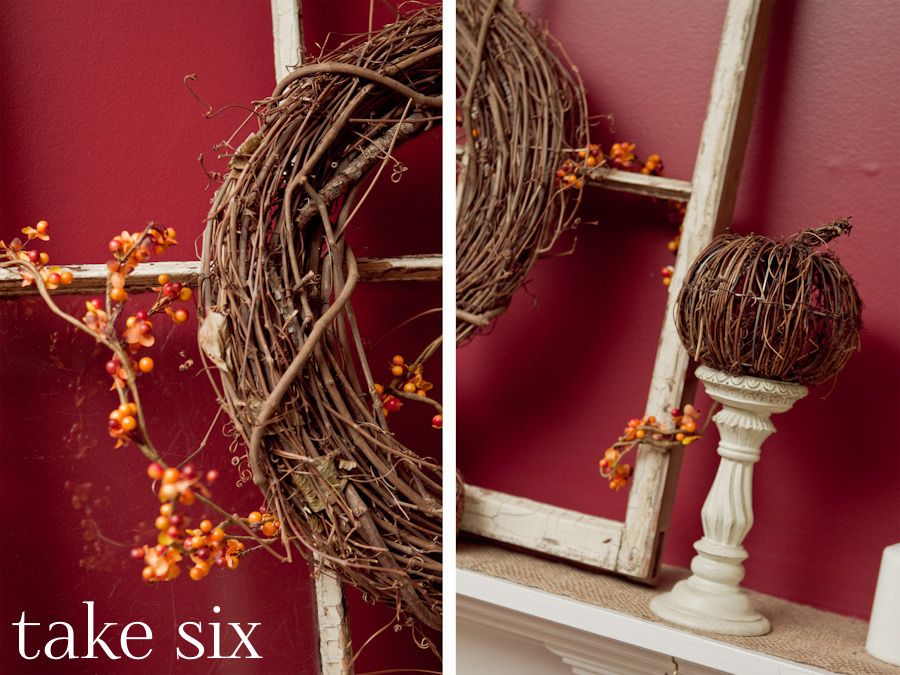 Notice on the mantle a narrow strip of burlap. I used a roll of tree wrap from my favorite Home Hardware store. It comes in that handy narrow width. No cutting, no fraying, and no "fuzzies" tickling my nose!!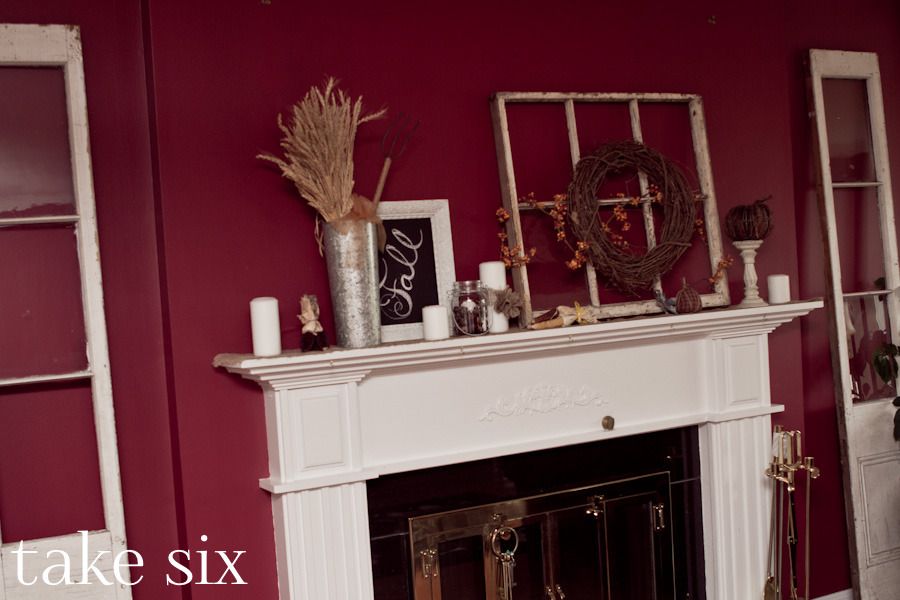 My Thanksgiving Tablescape is coming up soon!
Photos courtesy of Nicole Payzant Photography.
Joining:
Vintage Inspiration
Feathered Nest Friday
Pink Saturday
Seasonal Sunday
Porches and Mantels Party