I love the word picnic. It has such a carefree, relaxed, happy connotation. I associate picnics with the "Walton's Moments" that I spoke about in a recent post. ;0) However, I'm a bit fussy. I don't prefer to sit on the ground, or spread out food on the ground. The only ants that I like are "artificial ones". So my solution is to have picnics, but have them on a picnic table, a deck, or from the tailgate of a vehicle! The picnic I am inviting you to today, is going to be held on our back patio. So please come over and have a seat. It won't be on the ground, but on a chair with a nice soft cushion.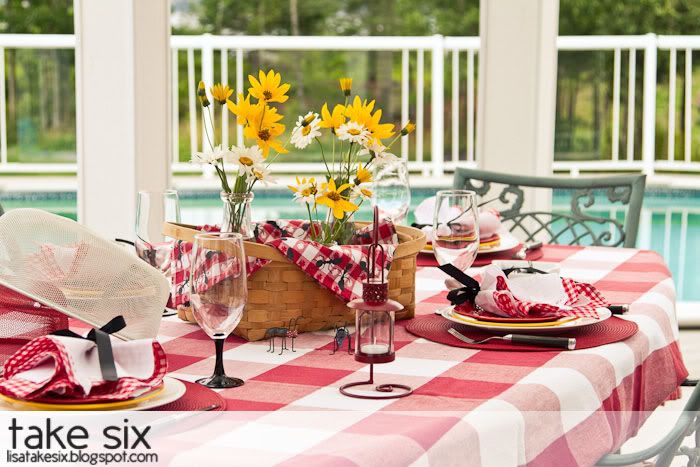 I never tire of red and white. (Maybe it's the Canadian blood.) I can't have a picnic without a fabric tablecloth of some sort...and my favorite is this large checkered pattern. I also lined the picnic basket with a smaller checker print with black ants all over it! Well over ten years ago, I bought that as a metre of fabric , and just finished the edges.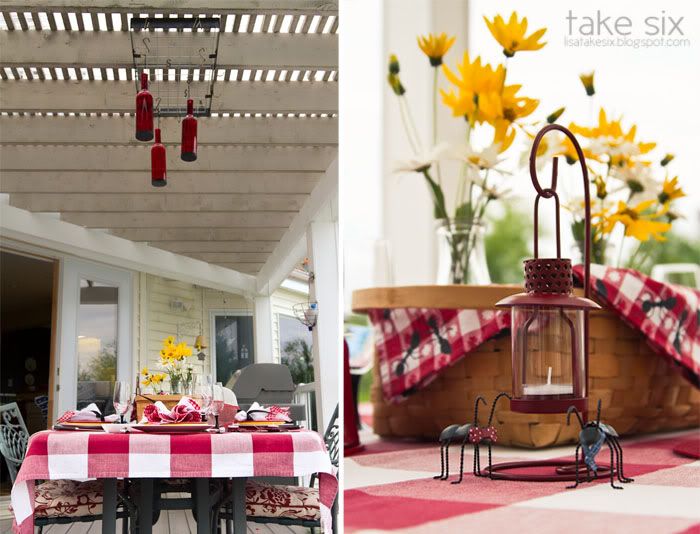 Hubby installed an old pot rack above the table. It is perfect for hanging different candle holders, mason jars, etc from it. I found these cute red bottle tea light holders at my favorite store...can you guess where? Fred and Ginger are always invited to my picnics. See them there by the red candle holder? They love to "dance" all over my table cloth!
I placed my dollar store place mats on top of the table cloth. The white plates were a thrift shop score! The yellow plate is a cheap melamine plate from a grocery store end of season clearance and the red plate...
Just keepin it real folks!!! The red plate belongs to my set of Majolica Christmas dishes!!! ;0)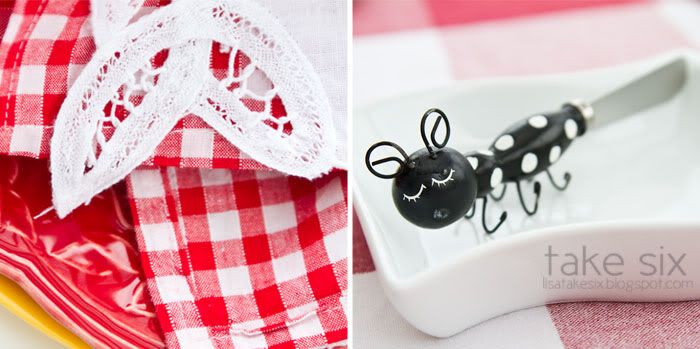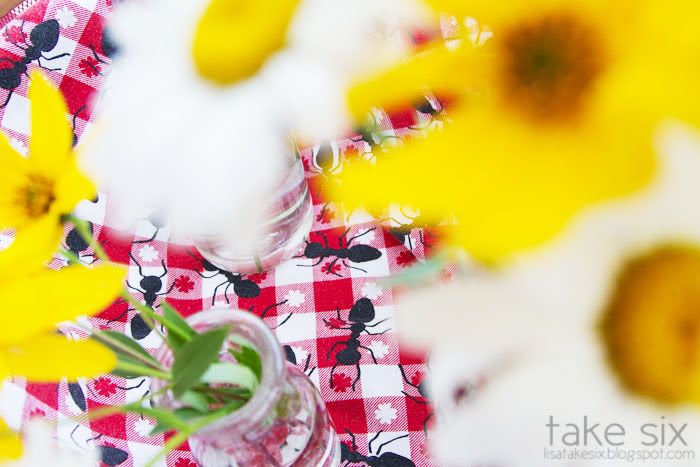 I combined two napkins for a bit more interest. As a nod to our little black visitors, I decided to use a black ribbon instead of a napkin ring, and black cutlery.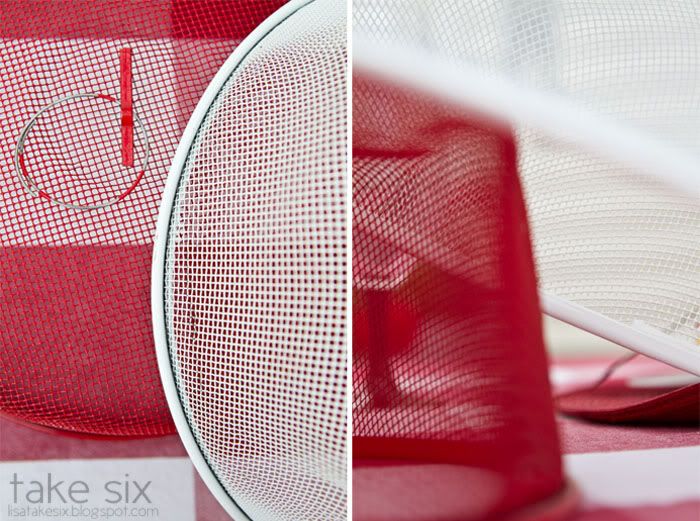 Food covers to protect the food from bugs. "Fred & Ginger" are the only ones allowed on the table!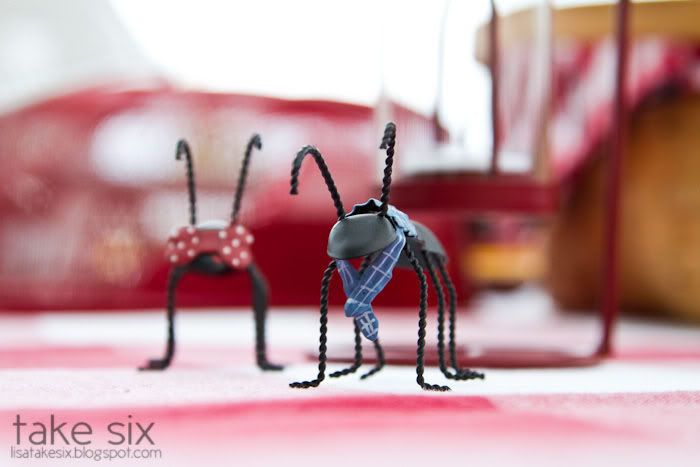 Fred & Ginger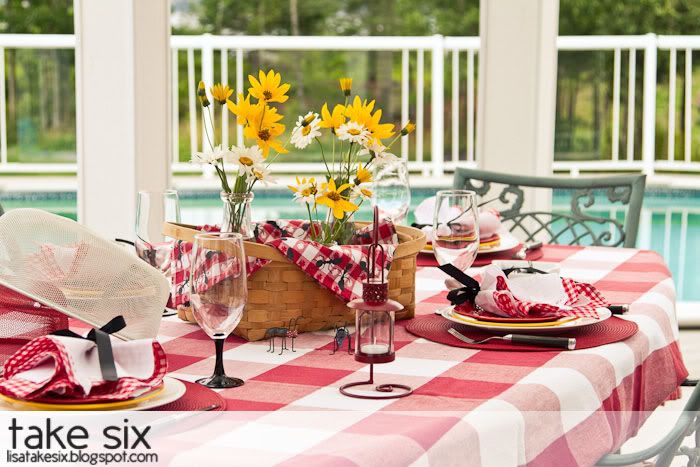 If you would like to make some sweet ants of your own, just go visit
Craftify It
. There is a great tutorial to make this little guy out of jingle bells!!!
*All photographs taken by
Nicole Payzant Photography
Please come back on Sunday for "Take 5 with Kathy".
Take Six is on Facebook.
Joining:
Continue Reading....