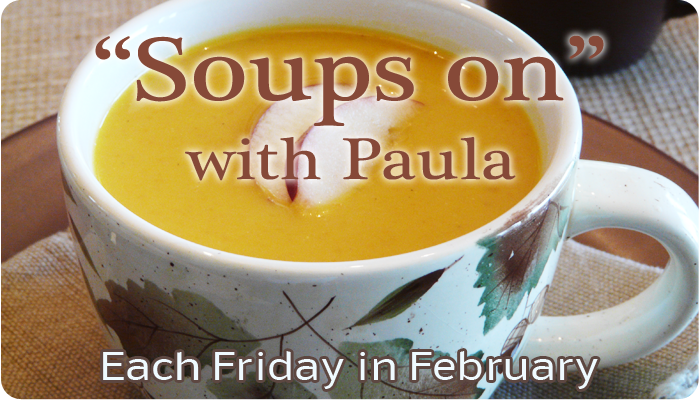 ~Corn and Potato Chowder~
Here is our first delicious homemade soup recipe of the month. Creamy yet chunky soup, rich with the sweet taste of corn. It is excellent served with thick crusty bread or rolls and topped with some grated sharp cheddar. A nice soup that does not take long to cook. I made it this weekend
for lunch after we got home from church. It took 30 minutes start to finish.
INGREDIENTS:
1 onion, chopped
1 garlic clove, crushed
1 medium baking potato, peeled & chopped
1 celery stick, diced
1/4 C green pepper, diced
2 T veg oil
2 T butter
2 1/2 C stock or water
1 1/2 C milk
1/8 C light cream
1 can (11 oz.) corn kernels
pinch of dried sage
salt and pepper
Cheddar cheese, grated
Put onion, garlic, potato, celery and green pepper into a large heavy based pan with the oil and butter. Heat the ingredients until sizzling then reduce the heat to low. Cover and cook gently for about 10 minutes, stirring often to prevent sticking.
Pour in the stock or water, season with salt and pepper to taste and bring to the boil. Reduce the heat, cover again and simmer gently for about 15 minutes until the vegetables are tender.
Add the milk, cream, corn (including its liquid) and sage. Simmer gently, uncovered, for 10 minutes or until all heated through. Serve hot, sprinkled with cheese.
NOTE: I added 1 Cup of diced baked ham to the chowder...my husband is a true carnivore and feels a meal is complete only if it includes meat. :0)
Also, I have lots of fresh-frozen corn in the freezer from the garden last summer. I added 2 bags of that instead of a can of corn kernels. It probably totalled a good 2 Cups of corn.