This table was done as inspiration for all you moms who will be setting tables for the children in your gathering this Easter. They like to feel special too, and can relate much more to decor that is on their level.
I found a great tutorial HERE for these cute little "Carrot Napkin Bundles". Your 24k kids would love to help make these.
A little jelly bean treat is included at each place setting, to enjoy after their meal is finished.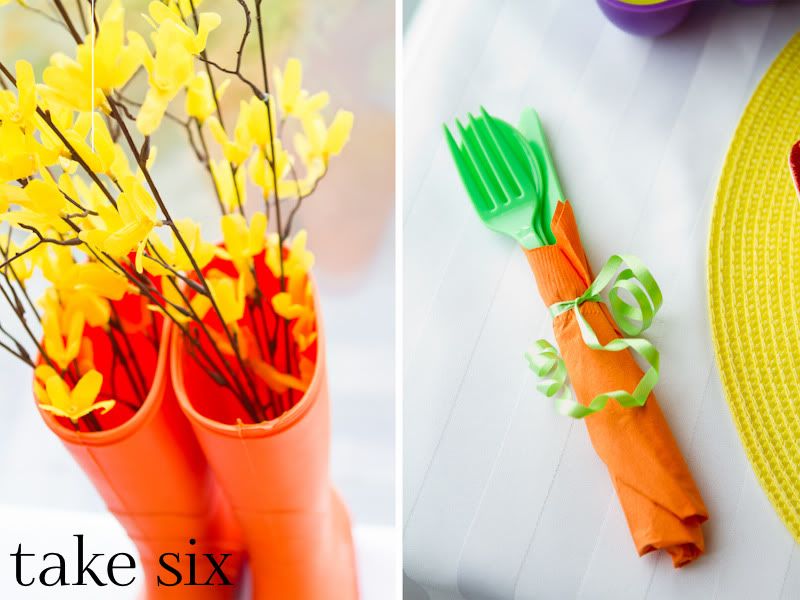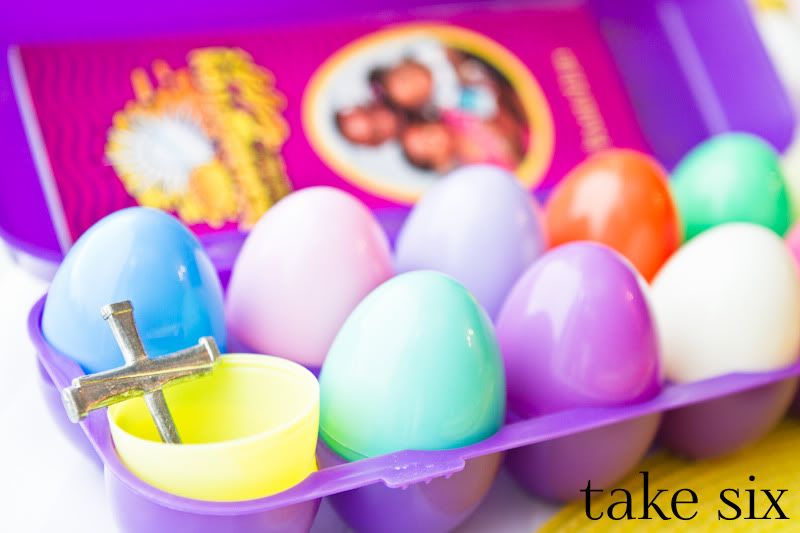 Resurrection Eggs! A fabulous hands-on way to bring the Easter story to life for your children and grandchildren. I purchased this set when our children were small. If you would like to make your own set, there are directions HERE.
Have a close look at that last egg in the carton.
My dear friends, it
is empty. Our Saviour conquered death. He lives!!!
THIS is Easter!
Spring has arrived, and Easter week is here. However if you look carefully, you can see that the flurries are still coming down in NS.
Please come back tomorrow to have a peek at the table for the grown ups!! ;)
Photos courtesy of Nicole Payzant Photography.