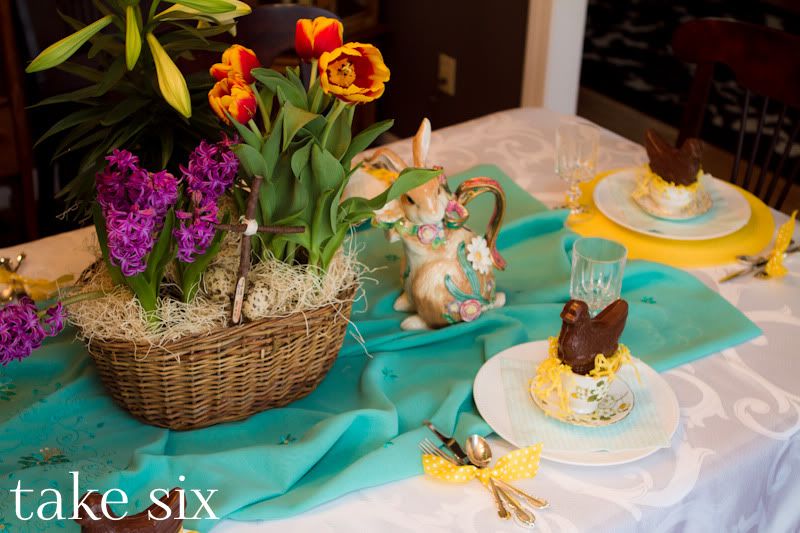 When I begin a tablescape, I never have a picture in my mind of the completed project. I decide on each element as I go. As I started this table, the only item I knew I wanted to use was my Indian Saree as a table runner. My sister, Lisa, brought it to me from India last winter. The color is perfect for Easter.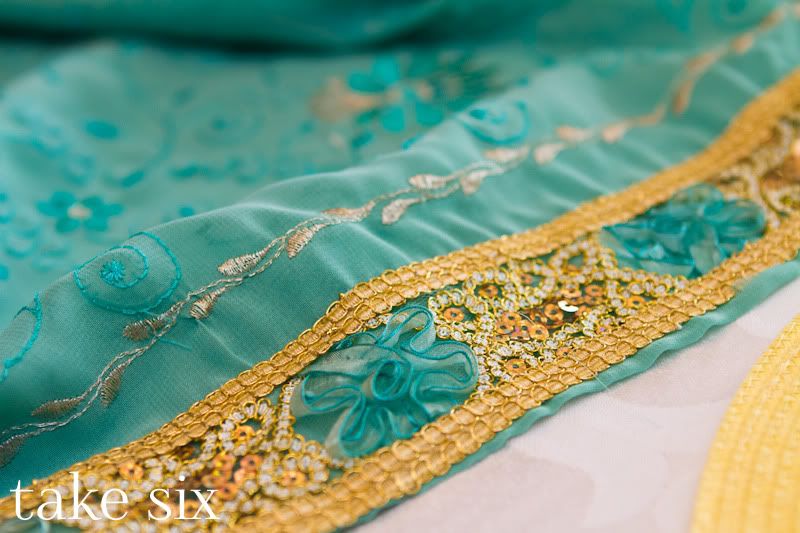 A Saree fabric is 5-7 metres long. I have folded this over several times. It is so very beautiful!
The Saree is so elegant that I needed "Easter baskets" that were the same. Teacups were the perfect choice.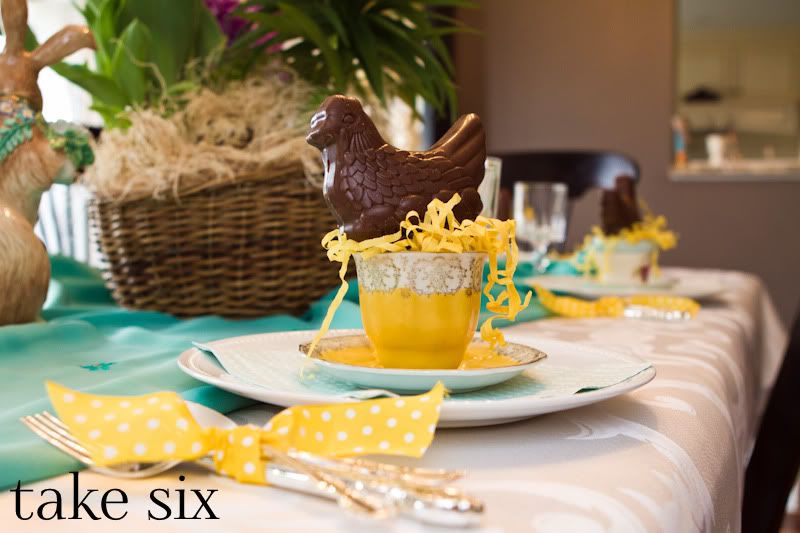 Each "Easter basket" holds a chocolate treat nestled in Easter grass.
Three pots of spring bulb flowers are tucked into a basket and then the tops of the pots are hidden with some excelsior. Natural looking
eggs
(read plastic) are tucked in around the flowers. The little cross was made by our son, many years ago in Sunday School.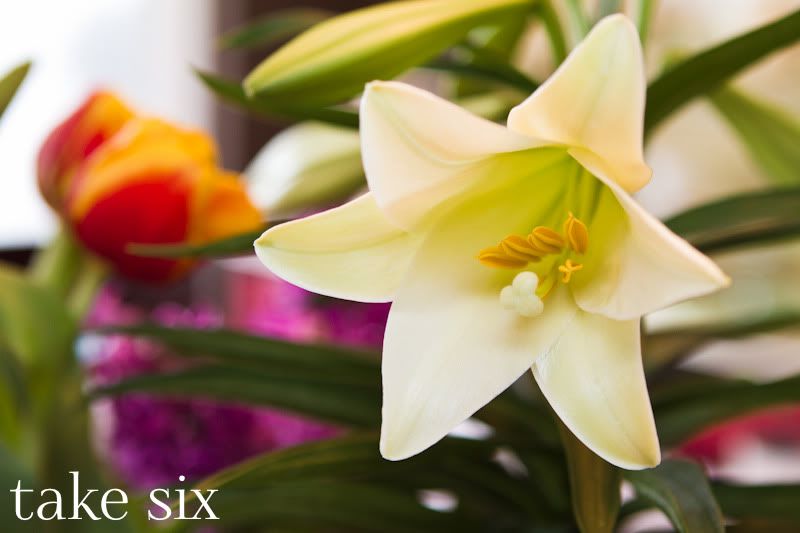 Doesn't a lily just say Easter to you? Me too!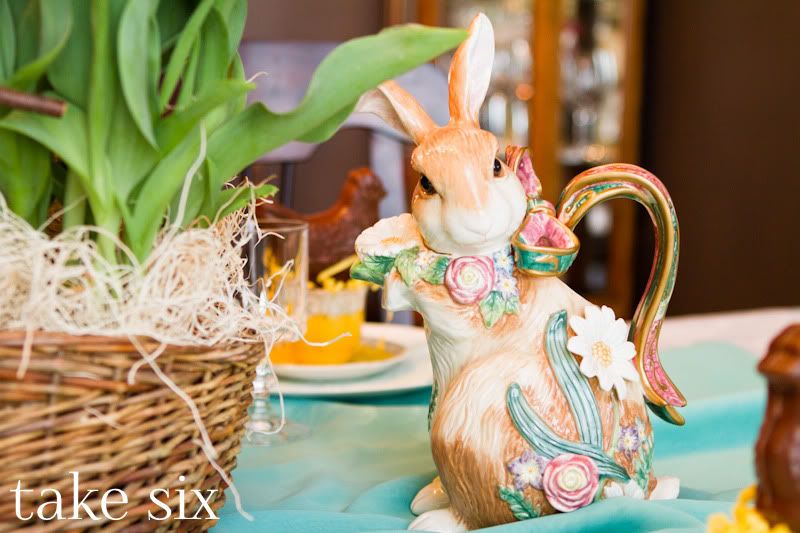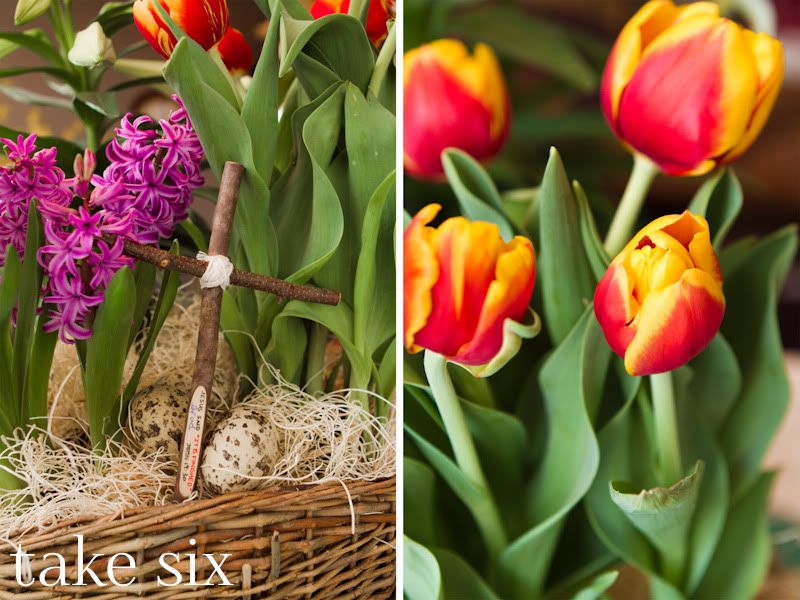 On the cross reads, "Jesus said, It is finished".
However, the cross is not the end of the story. Praise God for an empty tomb.
But the angel answered and said to the women, "Do not be afraid, for I know that you seek Jesus who was crucified. He is not here, for He is risen, as He said." Matthew 28:5,6
Wishing you a most blessed Easter celebration with those you love. Happy Easter!
Photos courtesy of Nicole Payzant Photography.