Red is my absolute favorite color. Two years ago, I was shopping with my dear friend Gwyneth and we came across these tablecloths at Home Sense. The red part of the pattern is velvet. Swoon! We fell in love! The cost?? $5 We both left the store with one! :0)
I have been looking for red charger plates for 2 years. Not the plain round ones, but something different. When I saw these square chargers at Walmart recently I knew they were the ones. Finally, I would be able to use my tablecloth with red chargers on our Christmas table.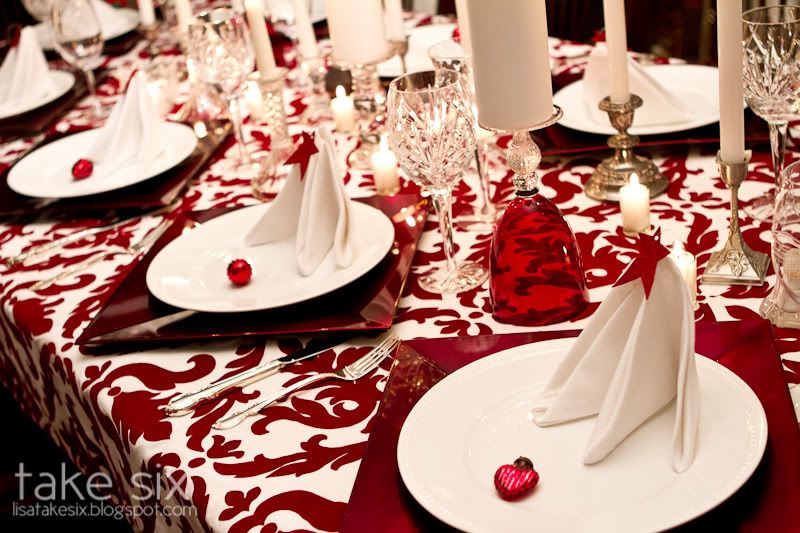 With a fairly "busy" patterned tablecloth, I knew I would want to keep things quite simple on top of it. A red and white table would be perfect!
I found a cute little bundle of red mercury glass ornaments at Home Sense. A great little splash of red on the white plates!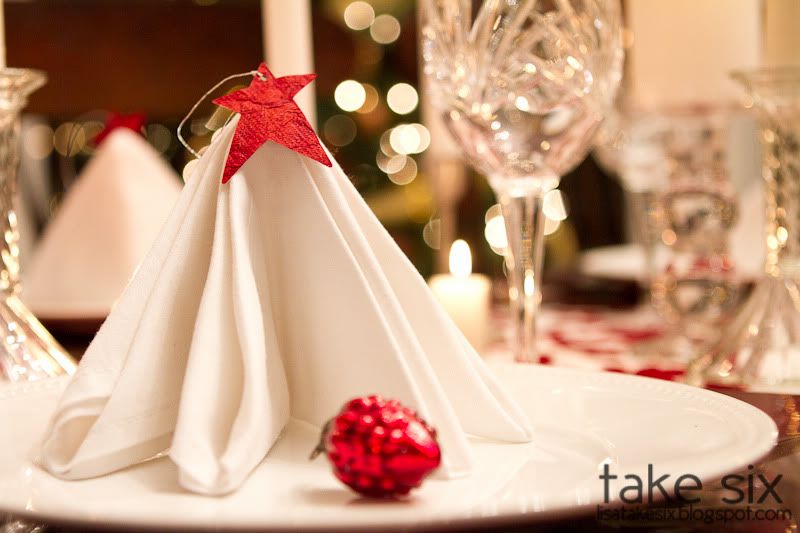 Napkins are such a fun decorating element. I had seen these sweet "Christmas Trees" online, and found a great tutorial
HERE
. I originally saw them with some beautiful vintage broaches pinned at the top as a star. So I went looking for something to use. I had one piece of textured scrapbooking paper. The color was exact!! I punched out my stars and then punched a small hole and looped some silver thread through for a hanger. Ours were used as a take home ornament, but they would be sweet with your guests name written on them for a place card.
For many years I have clustered white candles of all shapes and sizes at Christmas time. They have filled inside our fireplace, on the mantle, and the top of the piano. This year, I decided, a runner of candles would be magical on our Christmas Eve table.
I would have given my eye teeth for several of these red goblets. Unfortunately, Home Sense only had 2. So until I find more, they are wonderful pillar candle holders once turned upside down.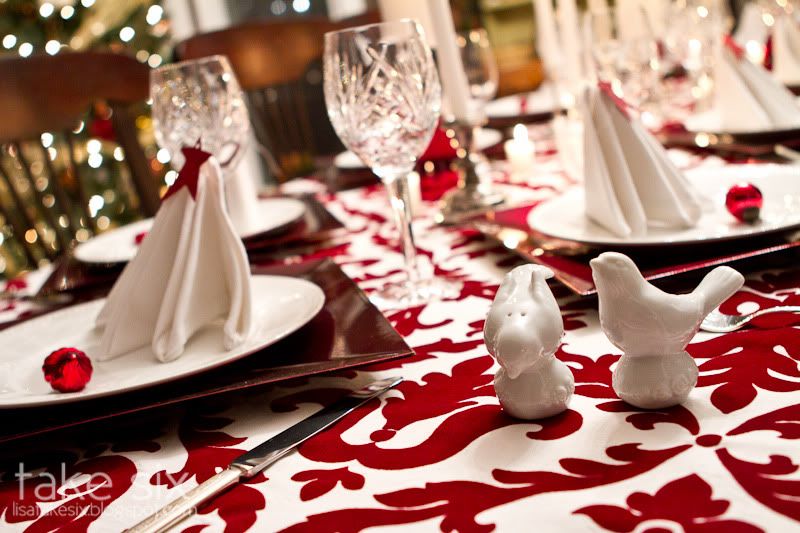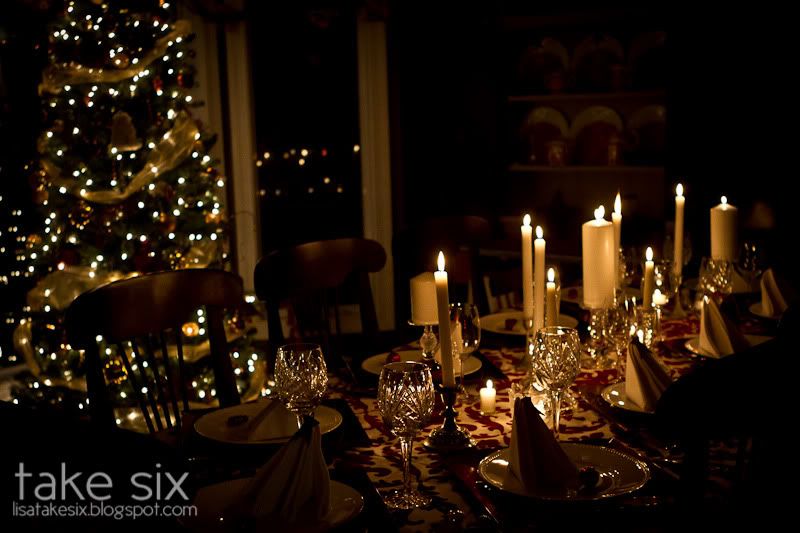 Thank you for visiting us on Christmas Eve! Our prayer is that the babe of the manger, the sinless lamb on the cross, and the risen and coming Lord, are a real and central part of your Christmas celebrations, and your New Year!
Jesus spoke to the people once more and said, "I am the light of the world. If you follow me, you won't have to walk in darkness, because you will have the light that leads to life." John 8:12 NLT
T
hank you,
Nicole
for the awesome pictures and beautiful bok
eh!
Take Six has a new Facebook page. Please join us by clicking "Like" at the top right corner of this page!
Joining: