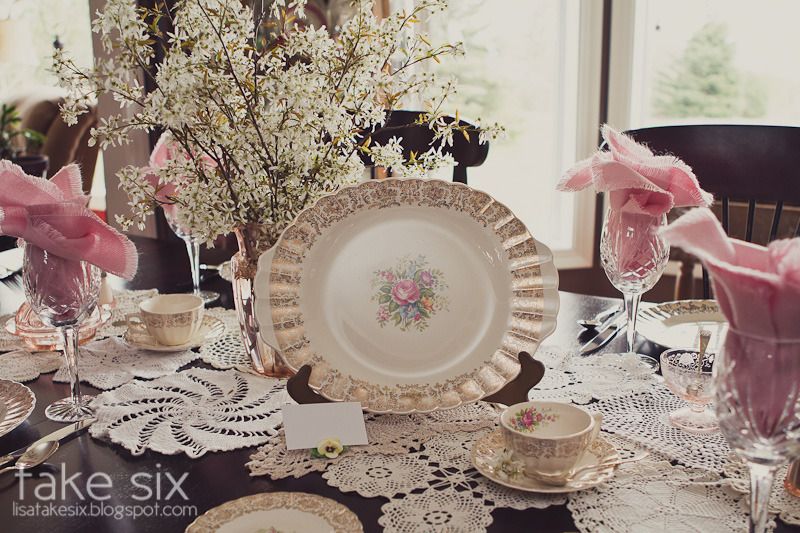 I have been wanting to use these dishes in a tablescape for a long time. I tried at Easter, and just couldn't make it "work". As I pulled them out, yet again, I was determined to "get it together". They are such a pretty, dainty pattern. The contrast between the cream plate and dark table shows them off beautifully. The table runners I've seen through Pinterest, made out of doilies, have really caught my eye. I love them, and thought they would compliment these old dishes perfectly.
Doily Runner: The first step was gathering the doilies I wanted to use and laying them out on the table, fitting them together like puzzle pieces. You can stitch the doilies together with a matching thread wherever they touch each other. I chose to just lay mine out, without stitching them together. I like to use them all over my home, and didn't want to permanently attach them. I gathered several of these beautiful pieces at local thrift stores for under $1.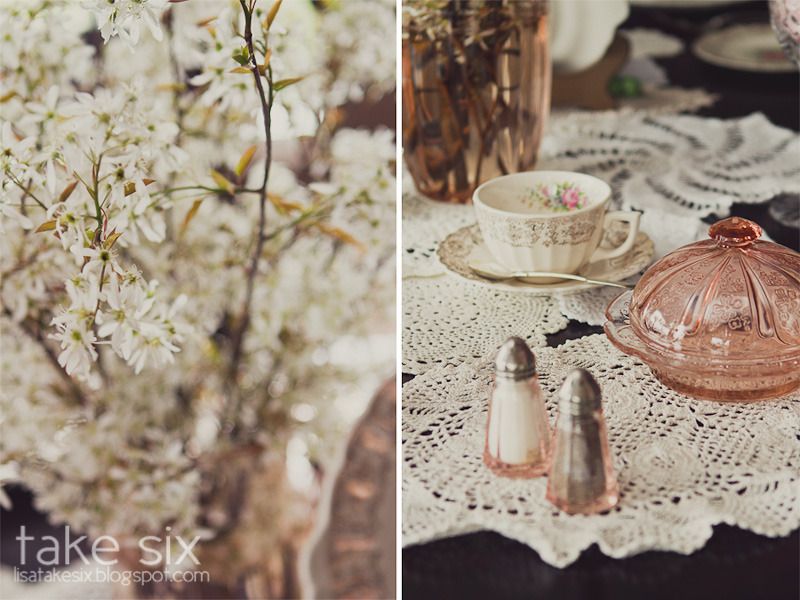 The blossoming branches are a wild tree that blooms each spring in Nova Scotia. My mother told me that Grammie always called them June Plum. However, this is May, so our spring has come early this year. :) I snipped several branches and put them in my pink depression glass pitcher.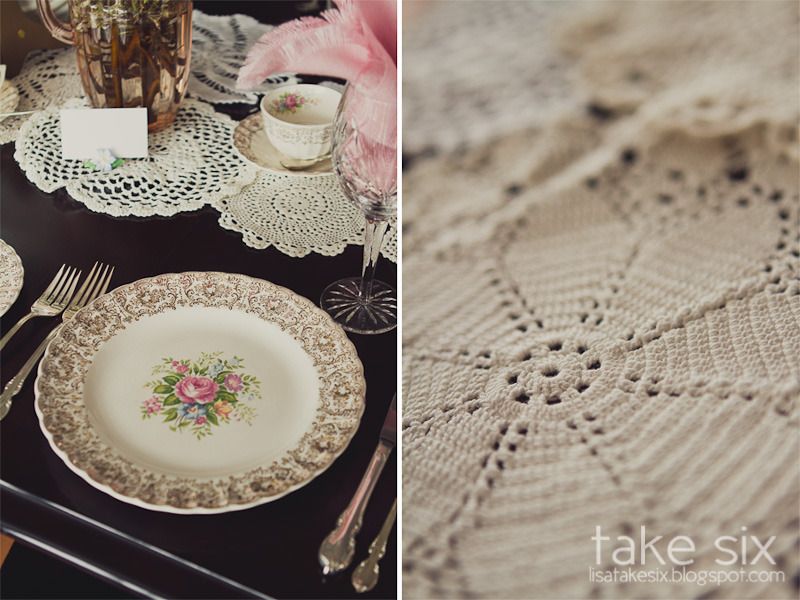 These dishes were collected in the 1940's in packages of oatmeal. I have three teacups and saucers that were my grandmothers. The rest of this collection I have found in different antique stores over the years.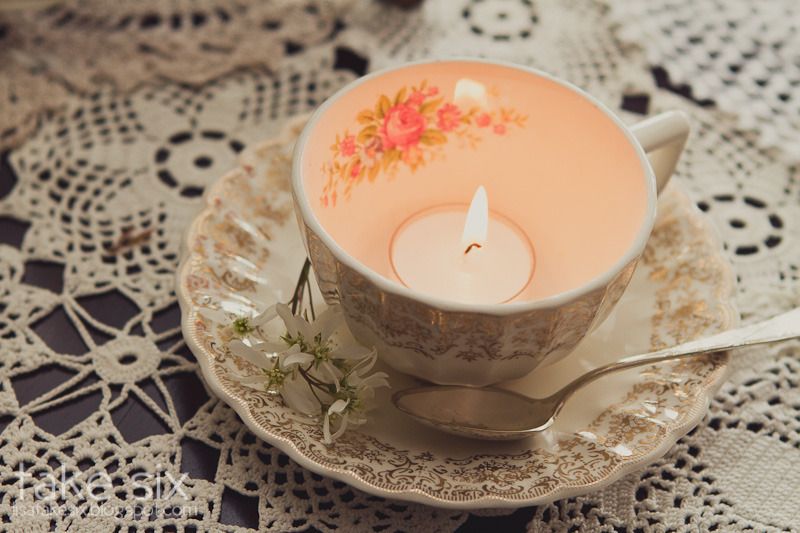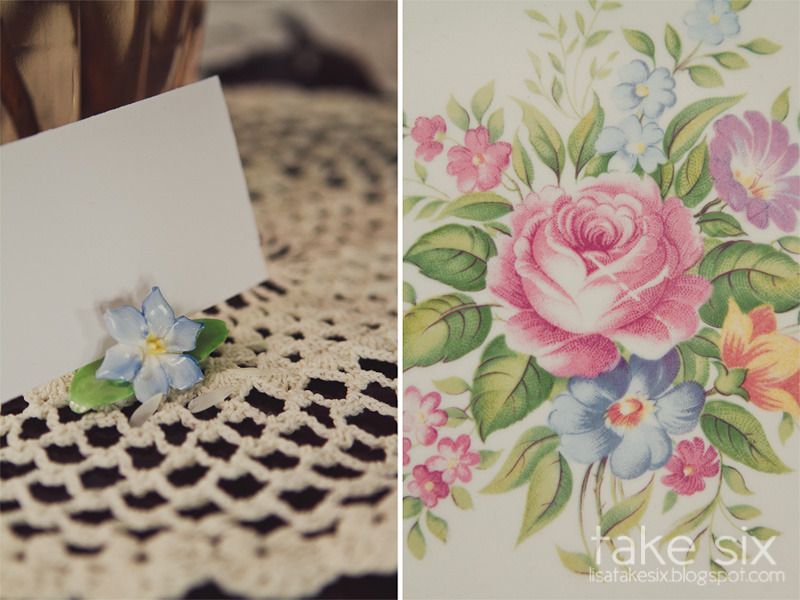 You have seen these little place card holders before. I told you their story HERE last Easter. It was my first tablescape here on Take Six. No laughing, OK? ;)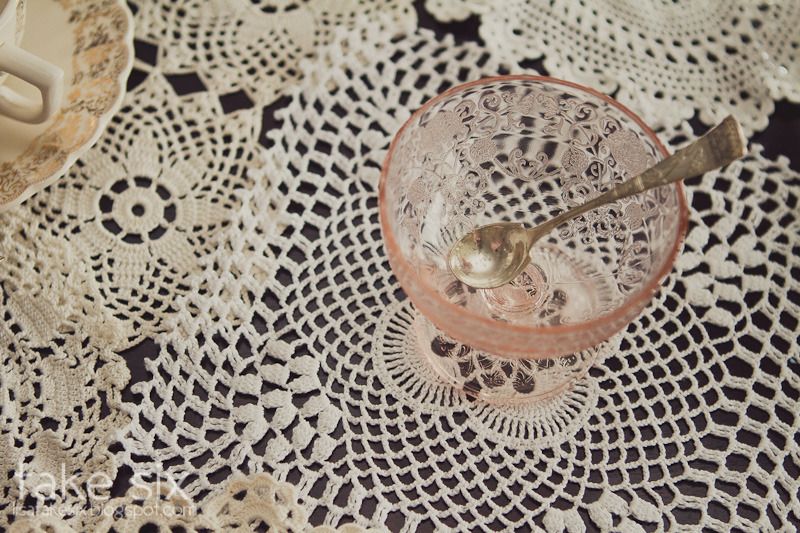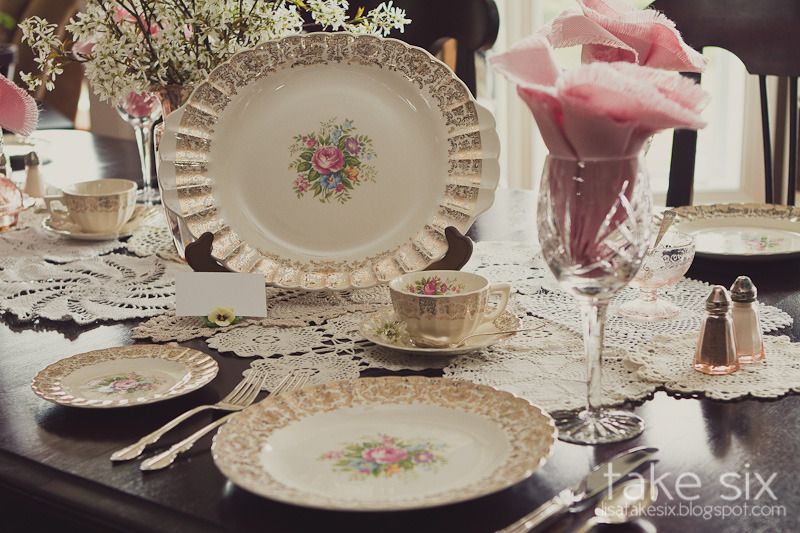 On the bottom of the plate it says, American Limoges ~ Rosalie ~ 22k gold. I picked up six dinner plates and the platter at one antique store for $20.
It is not an expensive pattern at all. But oh so pretty!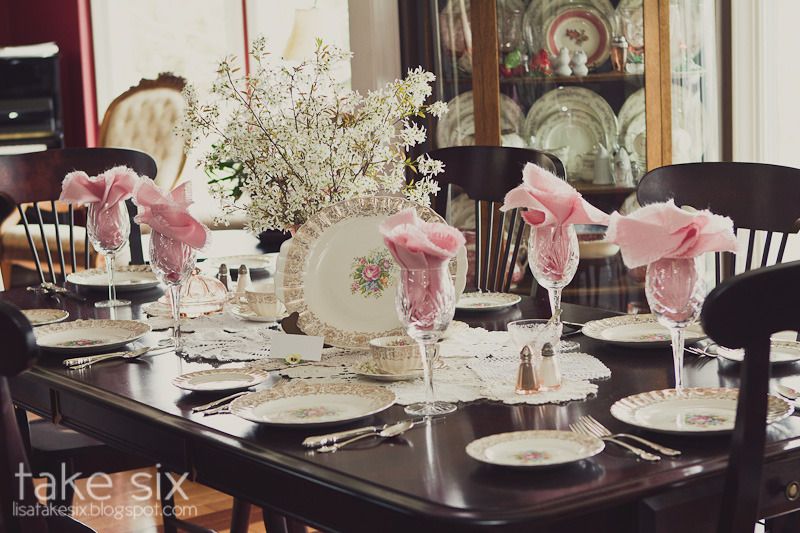 We are celebrating Mother's Day this year as we usually do. We will gather with family, each one contributing to a wonderful meal. What a blessing!
How will you celebrate Mother's Day?