Welcome to our back yard. This tablescape is an ode to the fading season of Summer. School resumed this week, and like it or not, we must move to the onset of our next beautiful season in Nova Scotia. So let's celebrate Summer's last hurrah! Standing at the edge of our pool deck and looking down, you see a group of wild rose bushes. I chose to nestle our table right in there. Only a couple persistent blooms remained, as their season is also ending. However, they will continue to show their beauty this fall, with their beautiful big red rose hips.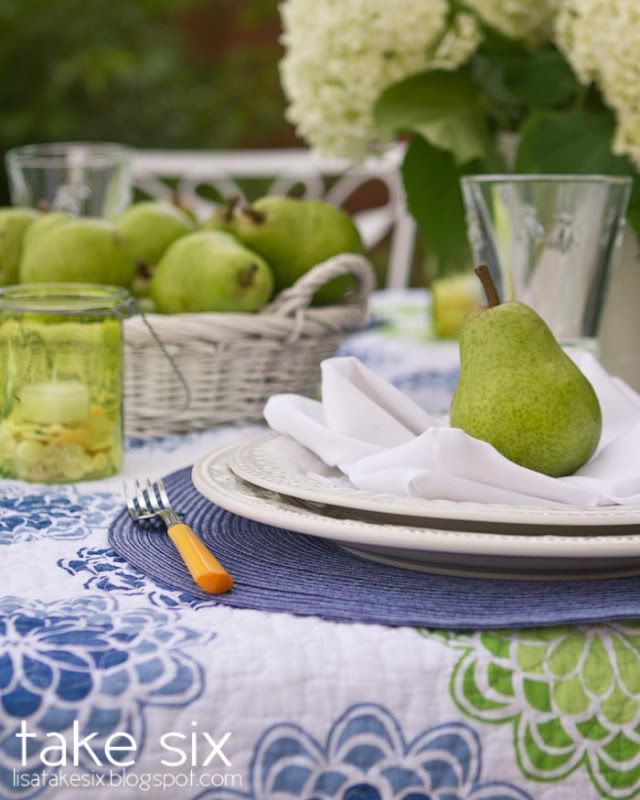 The tablecloth is a single quilt from the Christmas Tree Shop. You couldn't buy a tablecloth as cheaply as I bought this quilt. I love these versatile place mats that I purchased at the Dollar Store. I am gradually collecting several different colors. White dishes allow our focus to remain on the quilt and the pears.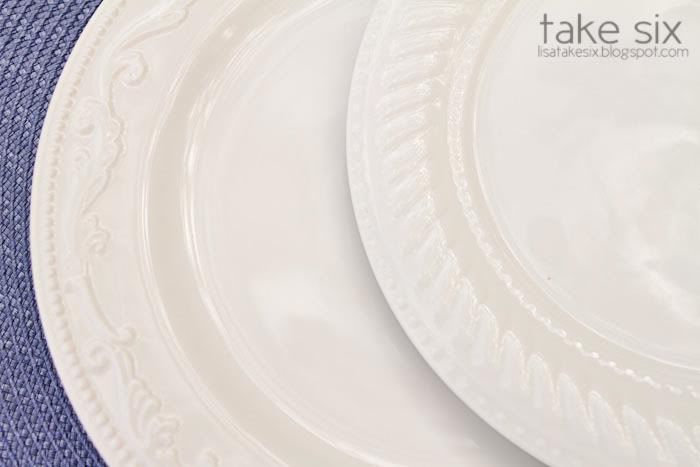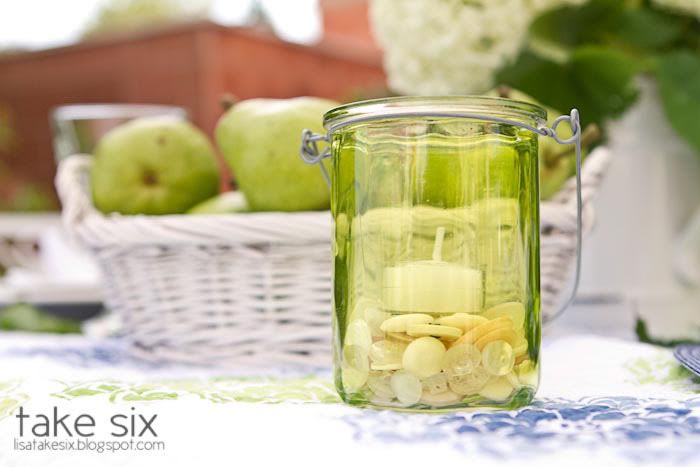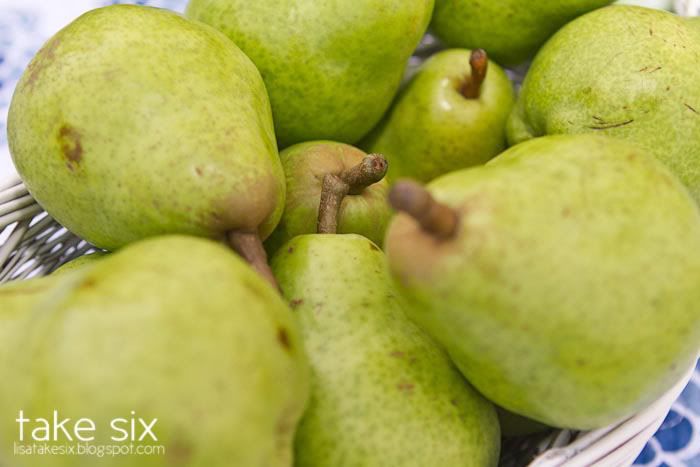 I had fun putting this table together with my "photographer daughter". Some type of folded napkin was the direction I wanted to go. This would allow a pop of color with the pear on top. PD found a tutorial
HERE
for this pretty flower. A great continuation of the large flowers on the quilt.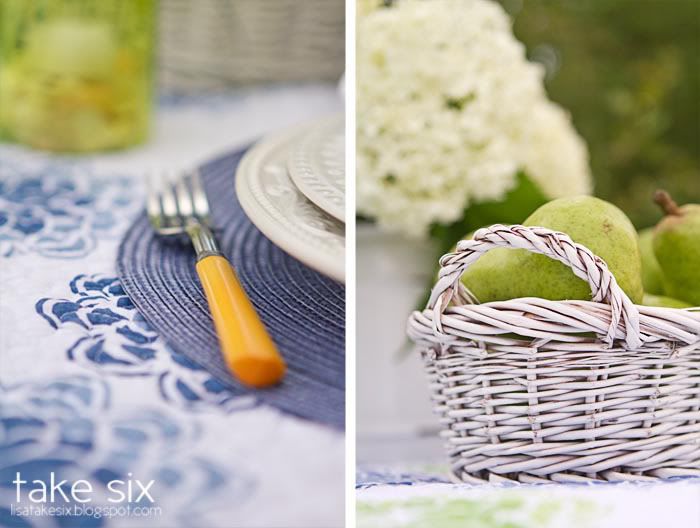 We decided to use the leaves from the Anna Belle Hydrangea centerpiece, as coasters for our stemware.
The quilt is reversible, and just as cute on the back, as the front. This little old table has such a story to tell. I found it in the basement of my grandmothers house several years ago. If only it could talk to us.
Did you know...that pears are members of the rose family?
Thank you for stopping by our back yard today. We love it when you visit.
Beautiful photos are courtesy of
Nicole Payzant Photography
.
SEPTEMBER IS APPLE MONTH
AT
TAKE SIX
We hope you will come and visit each Friday
in September for a new apple recipe!!