Since the vegetable garden is all in, and up, I have been concentrating on my annuals and perennials this week. I enjoy annuals on our back deck area. It feels like "decorating the room". The process of weeding the perennial garden is still...well...a process. But I stopped long enough yesterday to set a gardening tablescape beside the garden.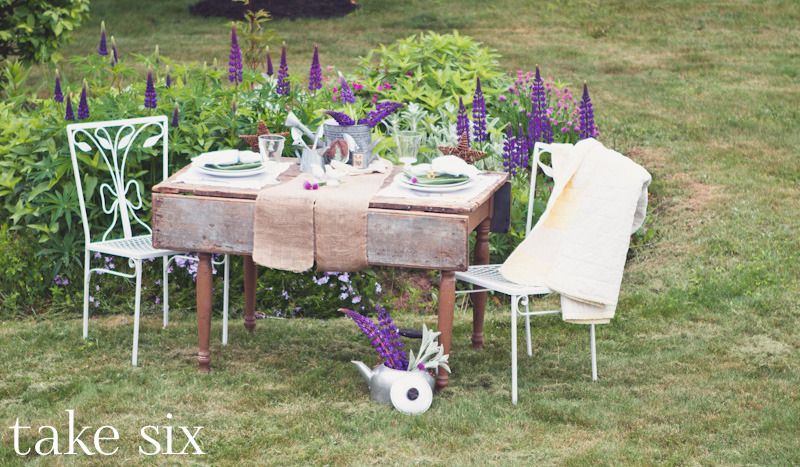 The purple lupins have just begun their performance. There are many buds still to open, so I believe this will be their best season yet.
Burlap wrap is a natural runner for a garden themed table.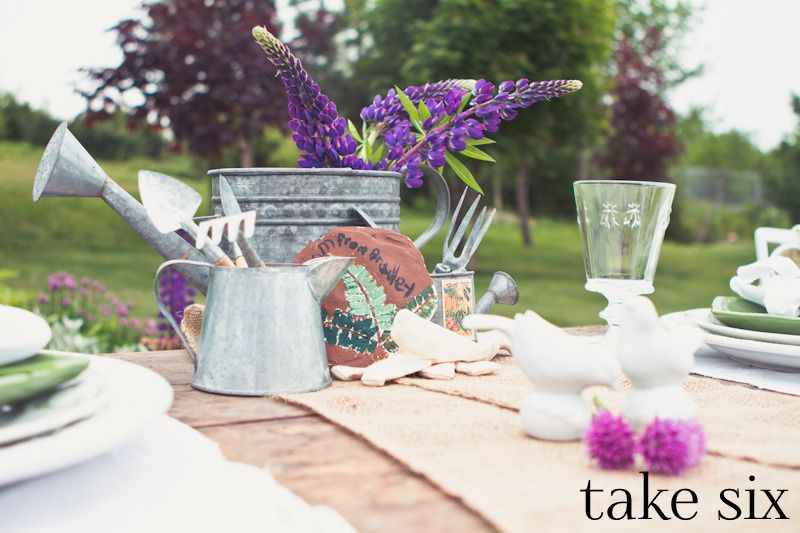 Gardening tools are ideal for a simple centerpiece. The brown decoration was made by my son when he was very small. It is a fossil of fern leaves made in Plaster of Paris. It says, "MOM from Bradley". Such a treasure to me. Get out those treasure and enjoy them. Use them in your tablescapes and decorating.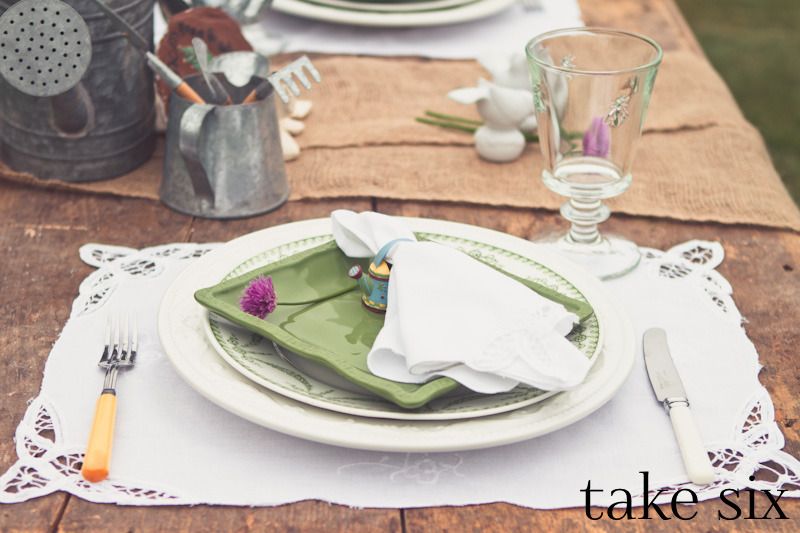 A simple stack of three plates. All from the thrift store.
I picked these salt and pepper shakers up at Bed, Bath and Beyond. You have seen them before HERE and HERE. I'm sure you will see them again. I just love them. Everyone needs birds in their garden!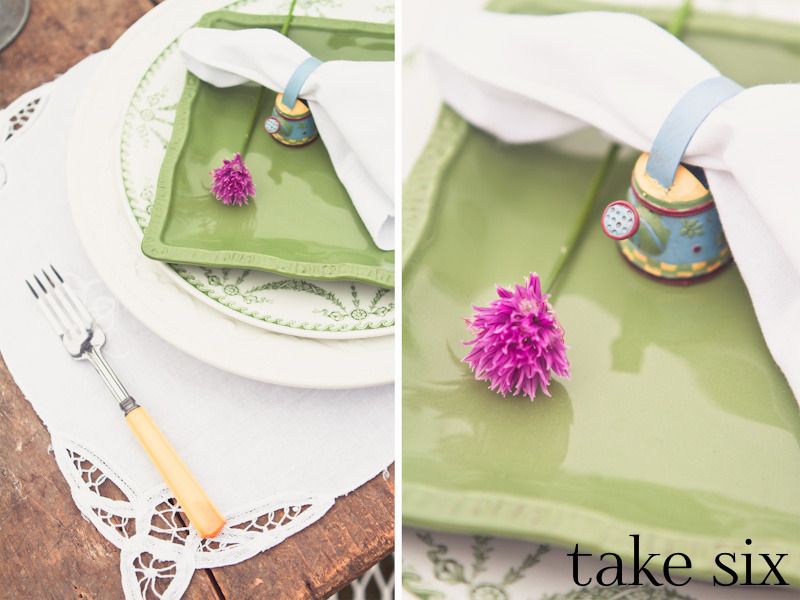 These sweet little napkin rings were a gift from my sister, Lisa. The set of four watering cans are all different.
My chive plant is looking beautiful. You can see it just beyond the lupins in the next picture. I harvested and preserved some last fall for the winter. See how!!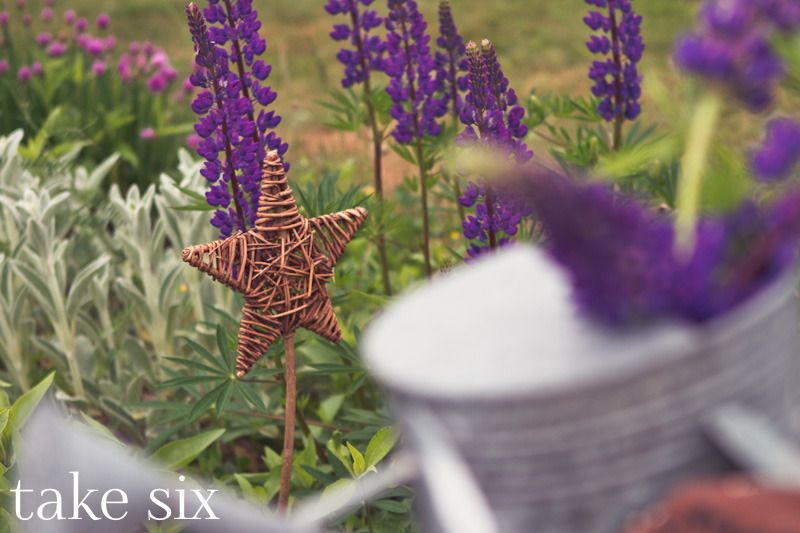 Think outside of the box (or vase) when you are looking for a vase for flowers. Anything that can hold water, or is large enough to hold a glass of water, can be used to display your flowers. Both this watering can and old kettle have a glass of water down inside them. The kettle has a hole in the bottom!! ;)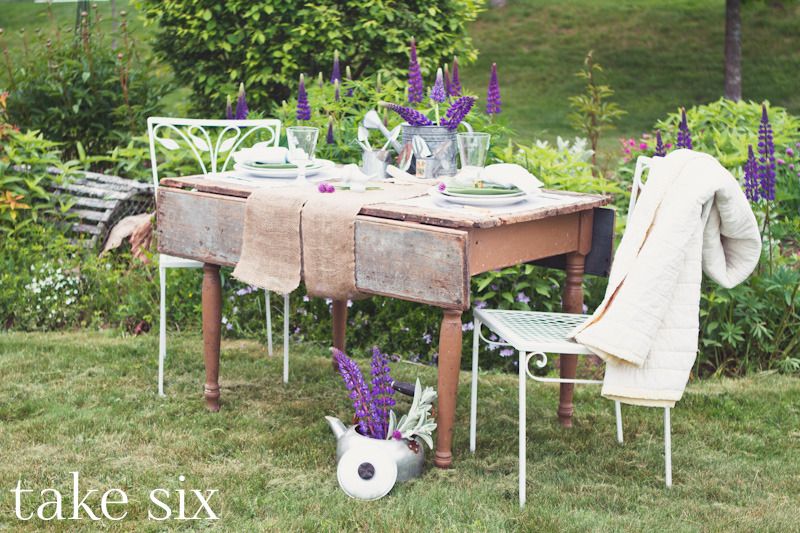 Thank you for visiting with us today.
Please come back on THURSDAY.
It is our 2nd Blogiversary,