My friends, we are down to the final crunch! There is lots to get checked off our lists in the coming days. This weekend, I put together my Christmas tablescape. It will be used, with some variation, several times over Christmas week. I find it so very enjoyable to watch a tablescape come together right before my eyes. I know I have told you this before...I rarely know what all the elements of my table will be before I begin. This year I knew I wanted to use my red Christmas dishes, because I did not use them last year.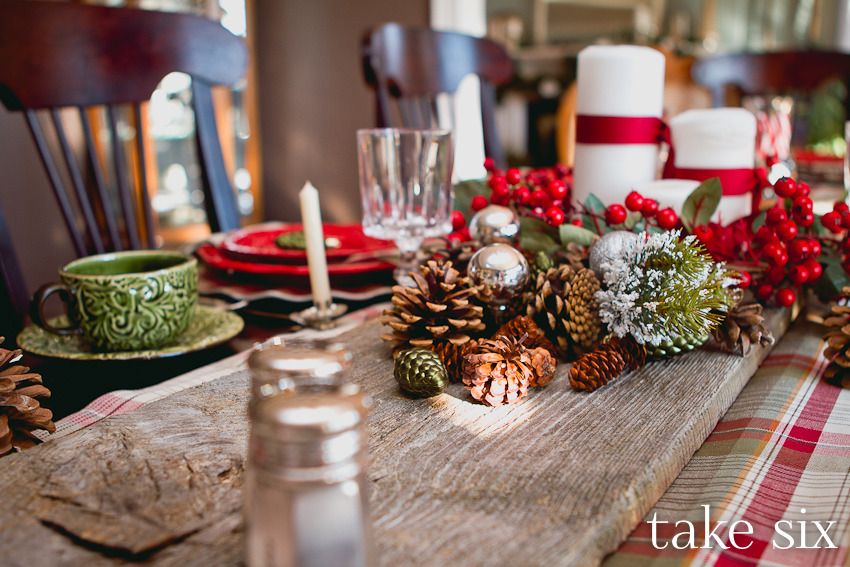 While shopping at Pottery Barn, I saw a table all set with red dishes and this gorgeous runner. No table cloth was used, or needed, and their table was dark wood. Just. Like. Mine.
*giggle* Piece by piece the elements started to come together.
I clipped a Christmas tree candle holder on the table runner at each place setting. They
are not used today like they were in the past. My mother tells how her father lit the candles on the tree Christmas Day night. They burned them halfway down that night and then the rest of the way on New Years Eve. She also mentioned how they displayed their Christmas Cards on the tree as well. I'll never know how the house didn't burn down!
I see my daughter, Nicole, behind her camera lens...do you?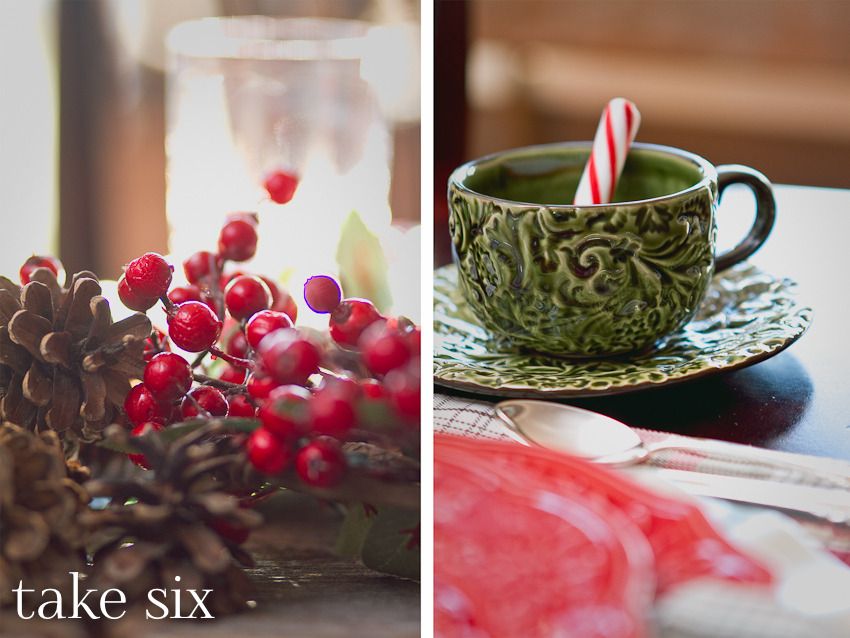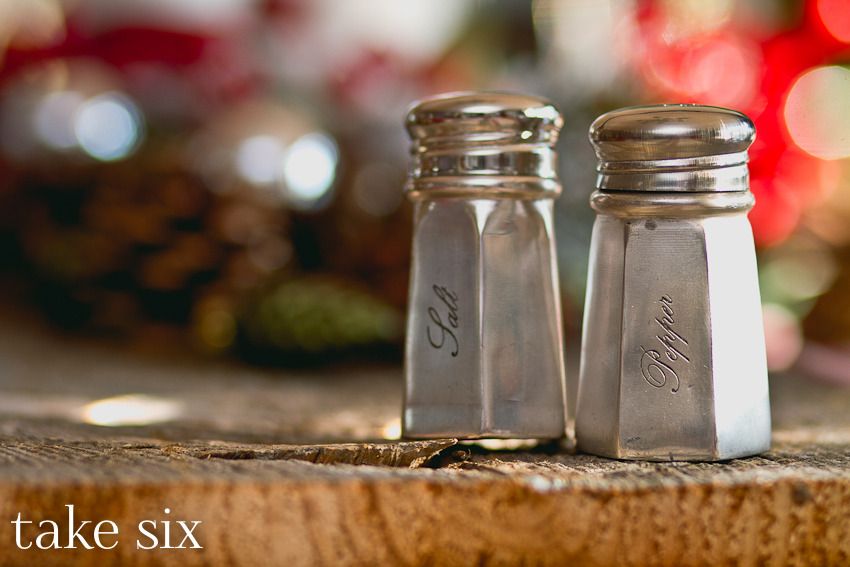 My new Pottery Barn S & P's. My birthday present from Lisa.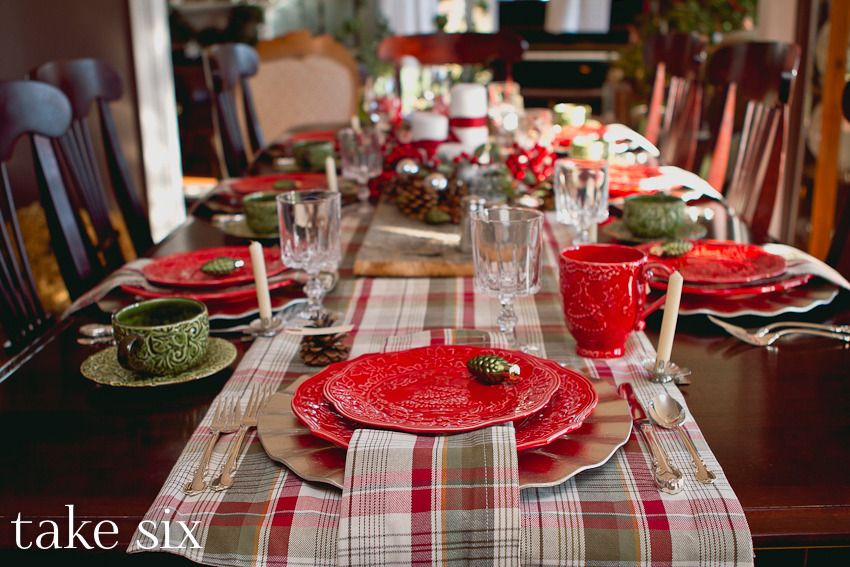 Hubby gave me the runner and napkins for my birthday. I brought them home from a "girls only" shopping trip this fall. I've never been the type that expects hubby to go out and shop up a storm for me knowing exactly all the things I would love to have. Good heavens...my eyes glaze over when I walk into the Harley Davidson store. I sure can't expect him to be any different in Pottery Barn or Home Sense!! ;0) The last few years, we have taken a day and Christmas shopped for each other, together! We have lunch and enjoy our day!
This may look like just an old weathered piece of wood to you...but oh, it is so much more. Hubby spent his childhood weekends and lots of his summer time on the farm where his dad grew up. His sister lives there now. Due to safety reasons, her hubby had to take down part of the barn this year. They saved as much of the old wood as they could. I have been wanting a piece of old barn board for a table runner. I have also wanted to make one of those beautiful old barn board boxes to fill with seasonal centerpieces. So I am thrilled to have some pieces of hubby's "heritage" to use on our Christmas table and on many tables to come. I haven't asked him to make the barn board box yet...but soon...very soon. ;)
These Majolica Christmas dishes were a thrilling HomeSense find several years ago!

(Remember that day, Jan?)
The centerpiece could not have been easier. I took a berry garland and formed a circle, attaching both ends together. I placed the candles in the middle after wrapping with ribbon. (The very ribbon that came off of the bundles of these Pottery Barn napkins.) Then I simply placed pine cones and some silver and green tree ornaments around the pine cones.
"Blessed is the season which engages the whole world in a conspiracy of love."
-Hamilton Wright Mabe
Wishing everyone a productive week, making all of your final Christmas preparations!
Tanya