We are sharing with you another tablescape from our church's ladies evening, Sights and Sounds of Christmas.
Johnson Brothers introduced their Friendly Village pattern in 1952. It is one of their top two selling patterns. This very popular set is a family heirloom in many homes, like the Old Country Roses that we showed you recently. Janet-Lynn set this table with dishes that belonged to her mother and grandmother. Now she is the proud owner of these beautiful dishes.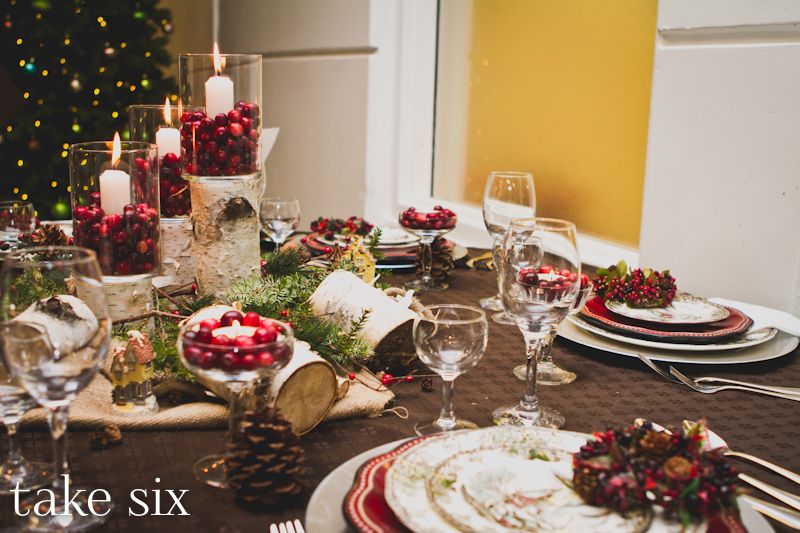 Burlap, birch, cranberries, and fresh greenery are all pulled together into a fabulous woodland centerpiece.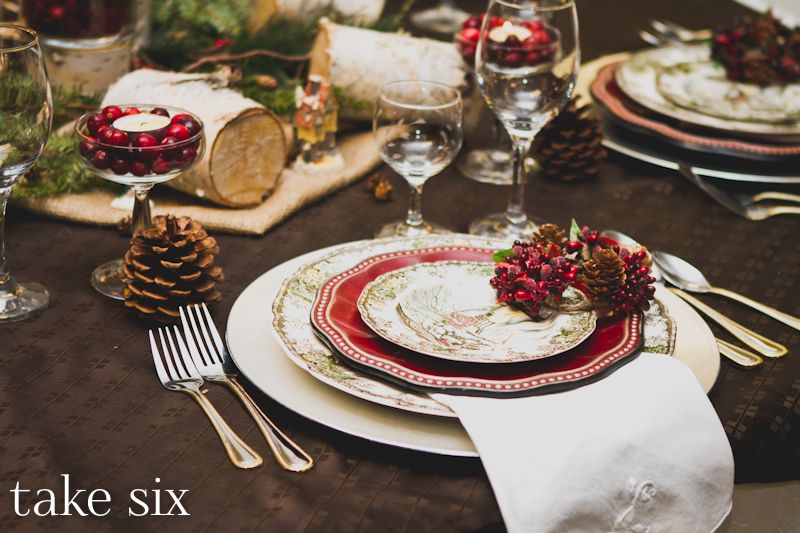 I love the way she used different sizes of the burgundy plates. Some stacks have a smaller one in between the two Friendly Village pieces. Other stacks have a larger one. (see below). It is wonderful to mix and match your dishes. Never feel you can't use dishes because you don't have the exact number you need. There is always a way. The burgundy plates bring out the same color in the Friendly Villages pieces.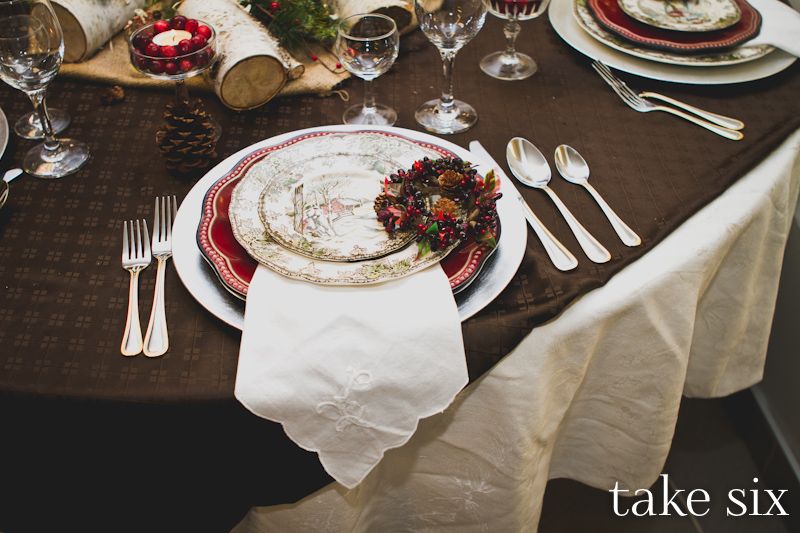 The sweet little candle wreaths on each plate continue the woodland theme. Gorgeous!
I remember my mother-in-law using her Friendly Village dishes. Do you have this pattern? Share with us how you came to own it. Did it belong to a loved one and they gave it to you?
Tanya
Photos courtesy of Nicole Payzant Photography.
Don't miss the "Five Days of Giveaways" here at Take Six next week.
Joining:
Homespun Christmas