The week before Father's Day, my hubby was away all week on a

motorcycle trip

. He and a friend, along with two of his brothers pulled out early on the Saturday morning. They weren't much more than around the first bend, when I started planning part of his Father's Day gift for the next weekend.
The first step was to spread out the black tablecloth. Then I went to my box of fabric. I knew I had something that would be perfect for the center of the table. In grade 7, our son had to make an apron in Family Studies when they were learning to sew. He choose a fabric with
orange
and red flames!! I was so glad I saved the leftover piece. It was big enough to allow me to cut out a large rectangle for the center of the table.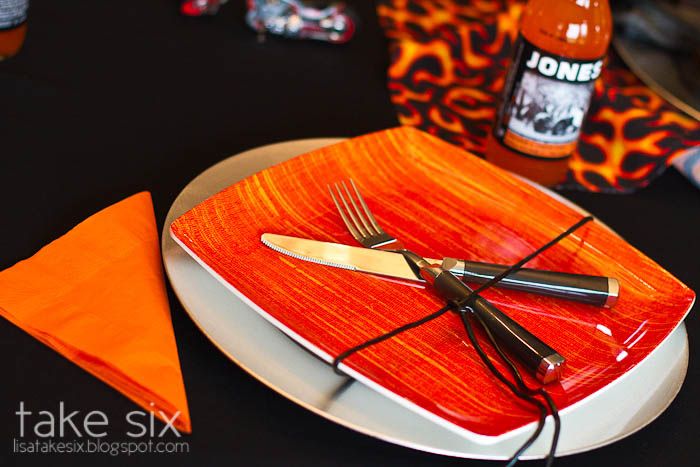 The '

Orange

Cream Soda' Jones Soda was perfect, with it's

black

label and cap. You can order custom labels as well. Check it out here.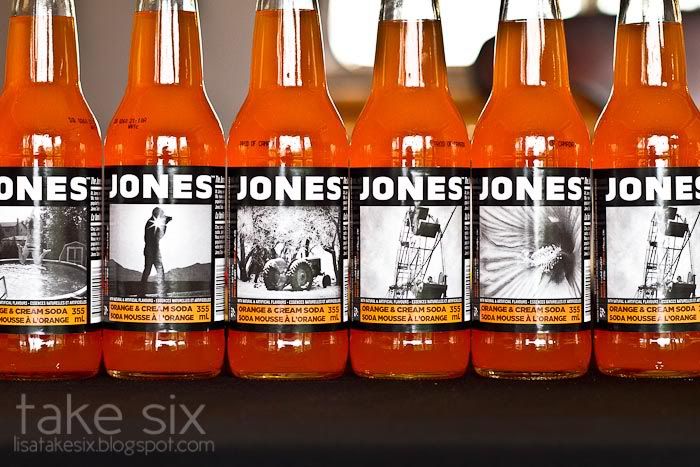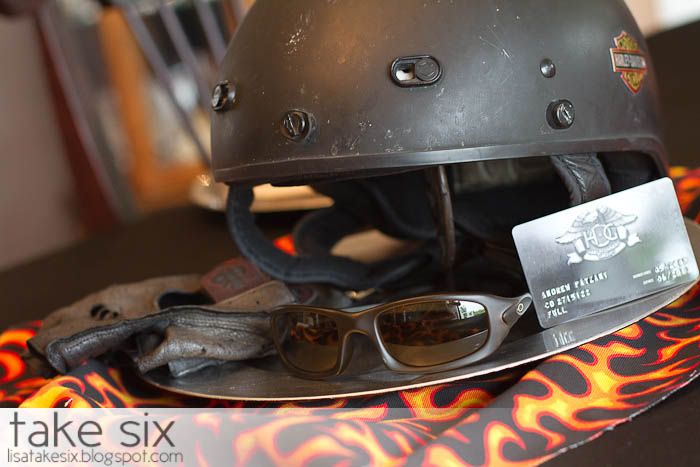 I grabbed the helmet right off the bike the morning he got back. I perhaps should have wiped a few 'splats' off of it?? Gloves, and glasses are two of the necessities, and they complete the centerpiece.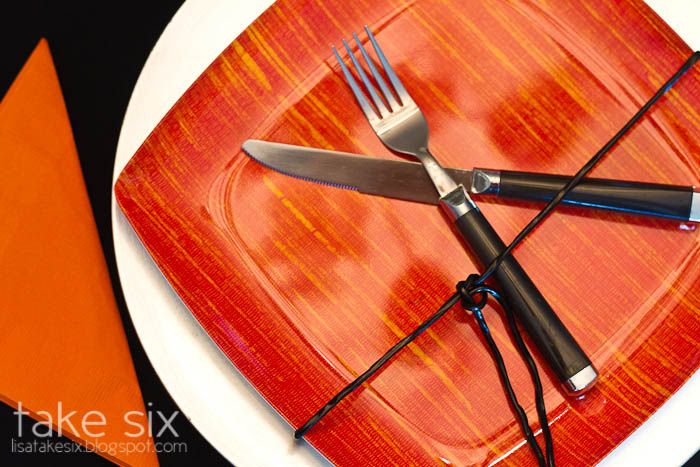 The silver chargers imitate the

chrome

parts on the bike. Then I added the

orange

melamine plates that I found at Home Hardware.

Black

handled cutlery, and

orange

paper napkins complete the place setting. All tied up with a

black

shoestring licorice!

This was the appetizer plate!! :0)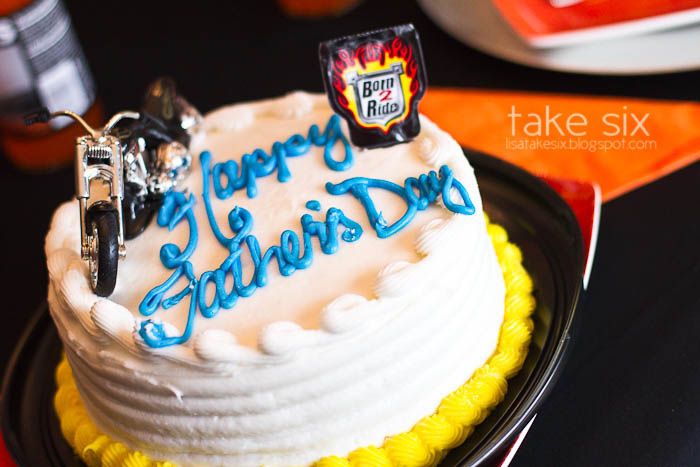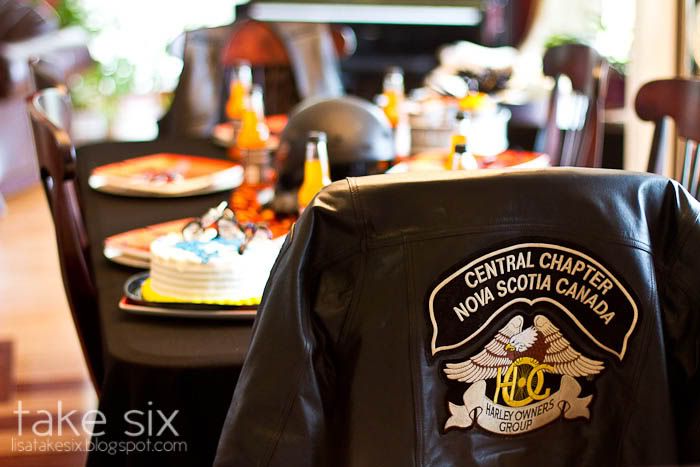 We had a great day! We went to church that morning, and enjoyed a quick take out lunch together as a family. Then hubby had a snooze while I got salads ready for a BBQ with my father-in-law for supper that night.

M

E

N

U

:
Appetizers (well you saw a picture of those earlier ;0)
BBQ steak and burgers
Potato Salad
Anna Olson's Cole Slaw
Greek Quinoa Salad
Grocery Store Pound Cake
All photos courtesy of Nicole Payzant Photography. Nicole launched her website last week. Check it out
HERE.
TAKE SIX
is now on Facebook!
We will be joining:
Tablescape Thursday
@ BNOTP
Summer Entertaining Blog Party
@ No Minimalist Here
Delightfully Inspiring Thursday
@ Delightful Order
Show & Tell Friday
@ My Romantic Home
Show & Share Day
@ Just A Girl
Seasonal Sunday
@ The Tablescaper
Sunday Showcase
@ Under the Table and Dreaming
On the Menu Monday
@ StoneGable